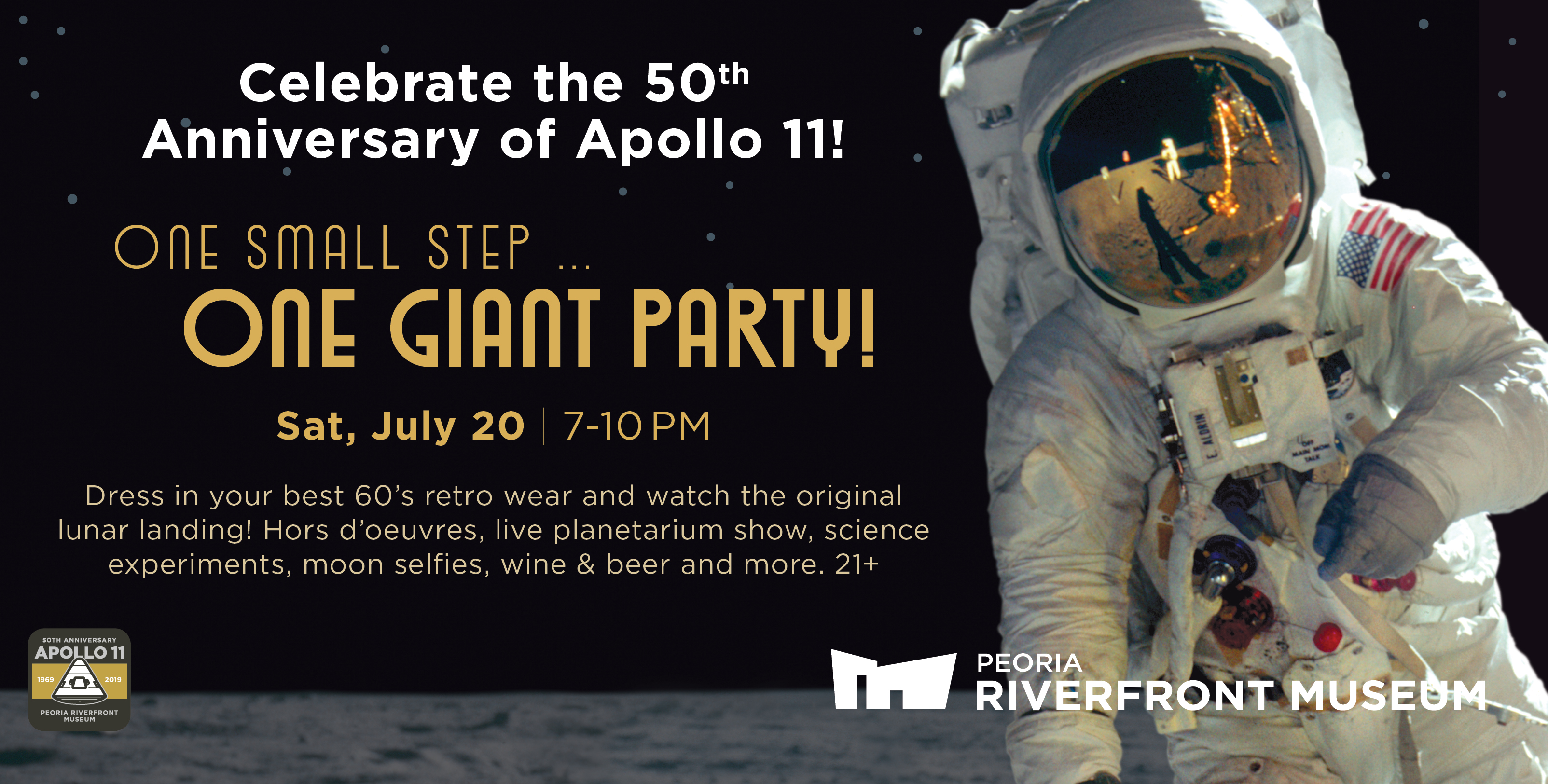 One Small Step ... One Giant Party
Celebrate the 50th Anniversary of Apollo 11!
Sat, Jul 20  I  7-10 pm
Lobby, Sun Plaza, Dome Planetarium
Dress up in your best 60's retro wear and and be there the moment on July 20,1969 when when the "Eagle" landed and we took our first steps on the Moon! Enjoy hors d'oeuvres, a live planetarium show, astronomical science experiments, moon selfies, wine & beer, cash bar, and more! 21+
Count down to the lunar landing and watch the original footage in "real time"
See "To the Moon and Beyond" live Dome Planetarium show
Get a selfie of you on the moon at the Green Screen Photobooth
View the moon through telescopes
Conduct cool science demos with liquid nitrogen & more!
Check out the amazing colors of fluorescent minerals in our special glow tent
Take the Space Guess Quest
Create a beautiful "Geometric Moon" art project
Ticket price includes two drinks ticket and hors d'oeuvres. Cash bar available with beer and wine.
$35 Members | $45 Public
Buy tickets online now - click here.  
Tickets & more info also available at the Museum or by phone: 309.686.7000.