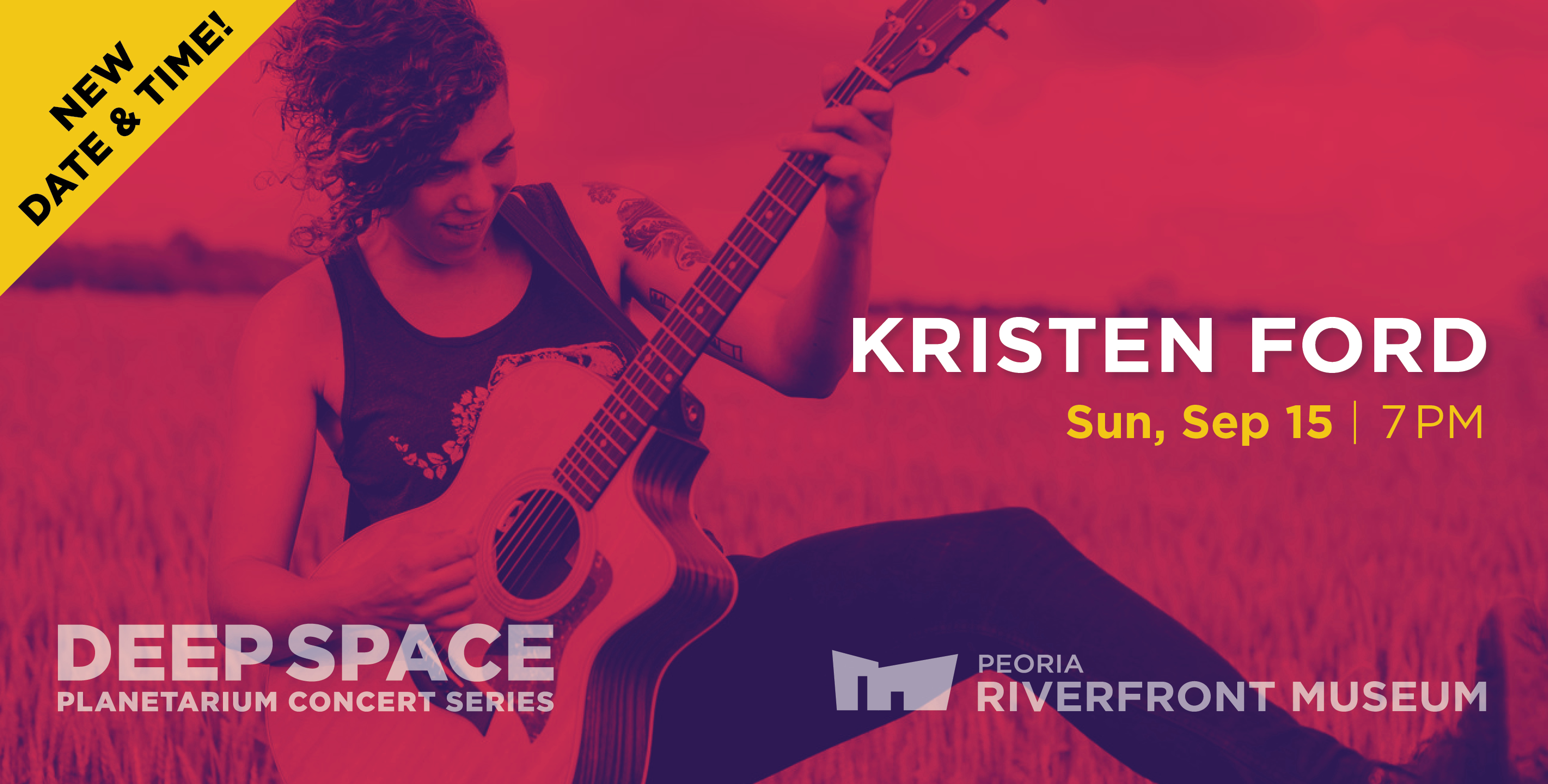 Deep Space Planetarium Concert Series
Kristen Ford
Sun, Sep 15 | 7 pm
Based out of Nashville, Tennessee, Kristen Ford plays indie rock which teeters into americana, electronic and pop. Her high energy live show as a one woman looping band has brought her to 48 states and 6 countries. No stranger to the recording studio, she has a slew of songs under her belt, her latest "Travel Songs" released on The Nation of Love Records. Solo or leading a rock band, Kristen's live shows are not to be missed, wherever the road shall lead.
This summer, Peoria Riverfront Museum is hosting Deep Space, a limited concert series in the Dome Planetarium. Each month, Deep Space will feature a different artist in the planetarium where they will showcase their incredible talent set to mind-blowing and immersive visuals.
$10 Members | $15 Public
Buy tickets online now - click here.
See the full Deep Space concert series schedule - click here.
For more information call 309.686.7000
Deep Space is a unique music performance unlike anything else in Central Illinois. This is an all-ages show with limited seating, pre-purchasing tickets is encouraged as shows do sellout. Concessions and drinks are available for purchase with legal ID.