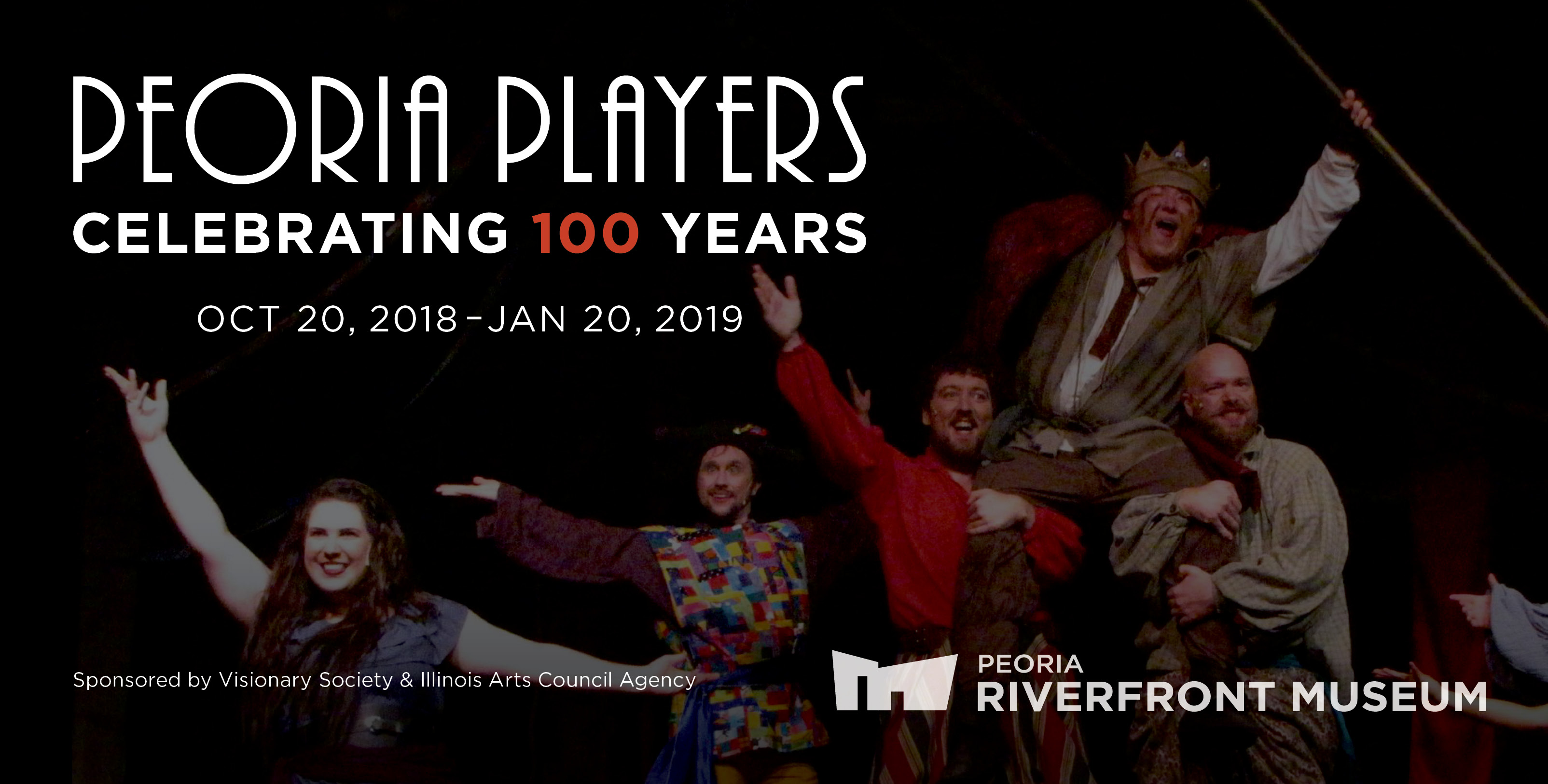 Peoria Players Theatre: 100 Years
Opens October 20, 2018, through January 20, 2019
Indelible to the history of Peoria, Peoria Players Theatre is the longest continuously running community theater in the state of Illinois and the fourth oldest in the nation! This special exhibition celebrating the 100th year of the Peoria Players Theatre features rare posters, playbills, props and more.
Sponsored by the Visionary Society and the Illinois Arts Council Agency.
Visit Peoria Players Theatre - click here!