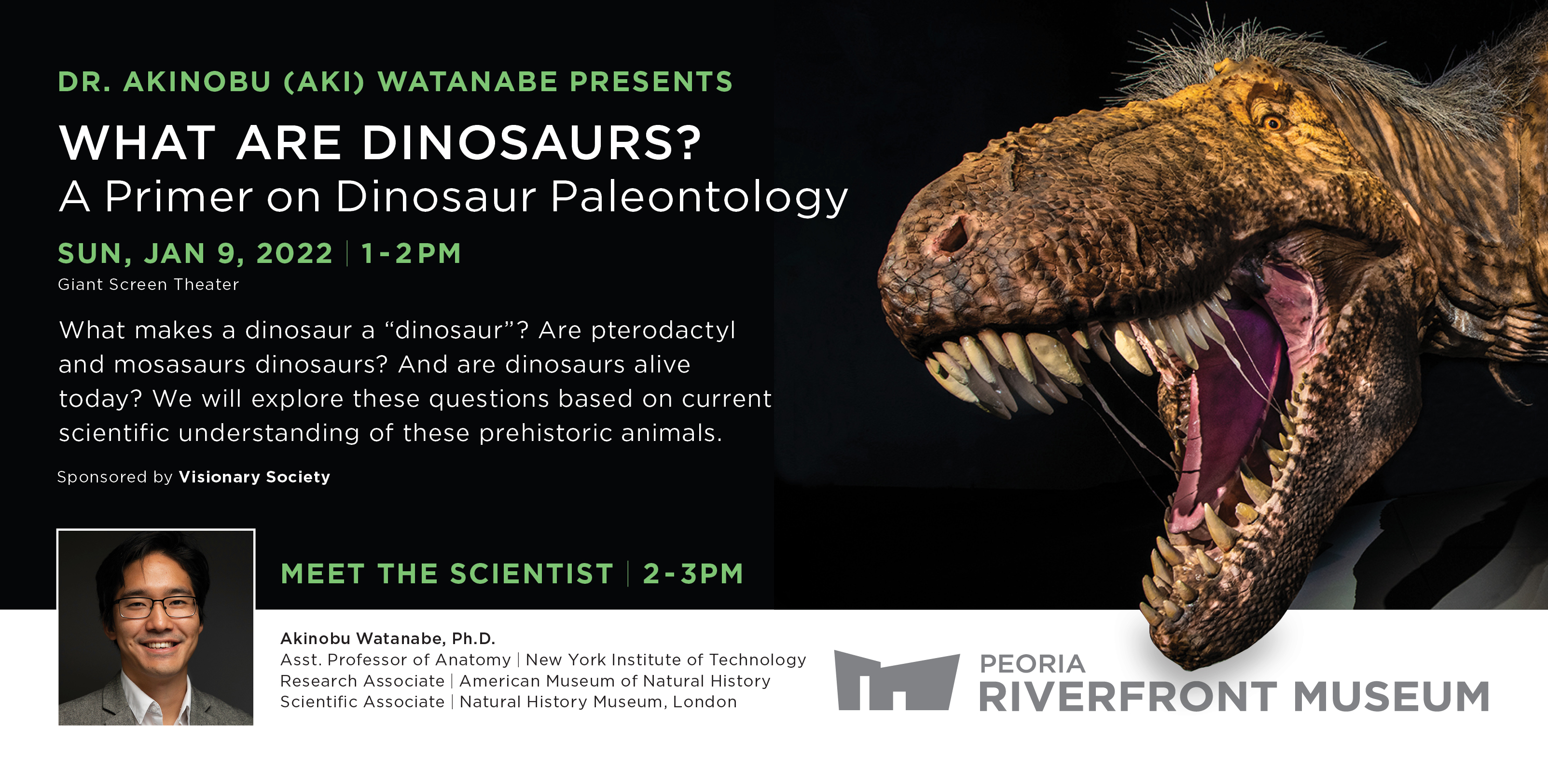 DR. AKI WATANABE PRESENTS
WHAT ARE DINOSAURS?
A Primer on Dinosaur Paleontology
---
SPECIAL IN-PERSON PRESENTATION
Sun, Jan 9, 2022 | 1 PM
Giant Screen Theater | Register HERE
---
The Peoria Riverfront Museum welcomes Dr. Akinobu "Aki" Watanabe, Assistant Professor of Anatomy, Research Associate for the American Museum of Natural History in New York City and Scientific Associate for the Natural History Museum in London, for a special in-person presentation on the "T. rex: The Ultimate Predator" exhibition at the Peoria Riverfront Museum.
Learn what makes a dinosaur a "dinosaur" and more with the charismatic and brilliant Dr. Watanabe. Stick around after the presentation to meet him!
---
Aki Watanabe is a professor of anatomy at New York Institute of Technology. He uses high-resolution 3D scanners, mathematical modeling, and computer programming to understand the evolution and development of skulls and brains in reptiles, including dinosaurs. Watanabe's previous projects have shown how specialized breathing system and large brains in modern birds evolved from their dinosaur ancestors. He regularly engages in paleontological fieldwork around the world, such as Mongolia, Romania, and Argentina.