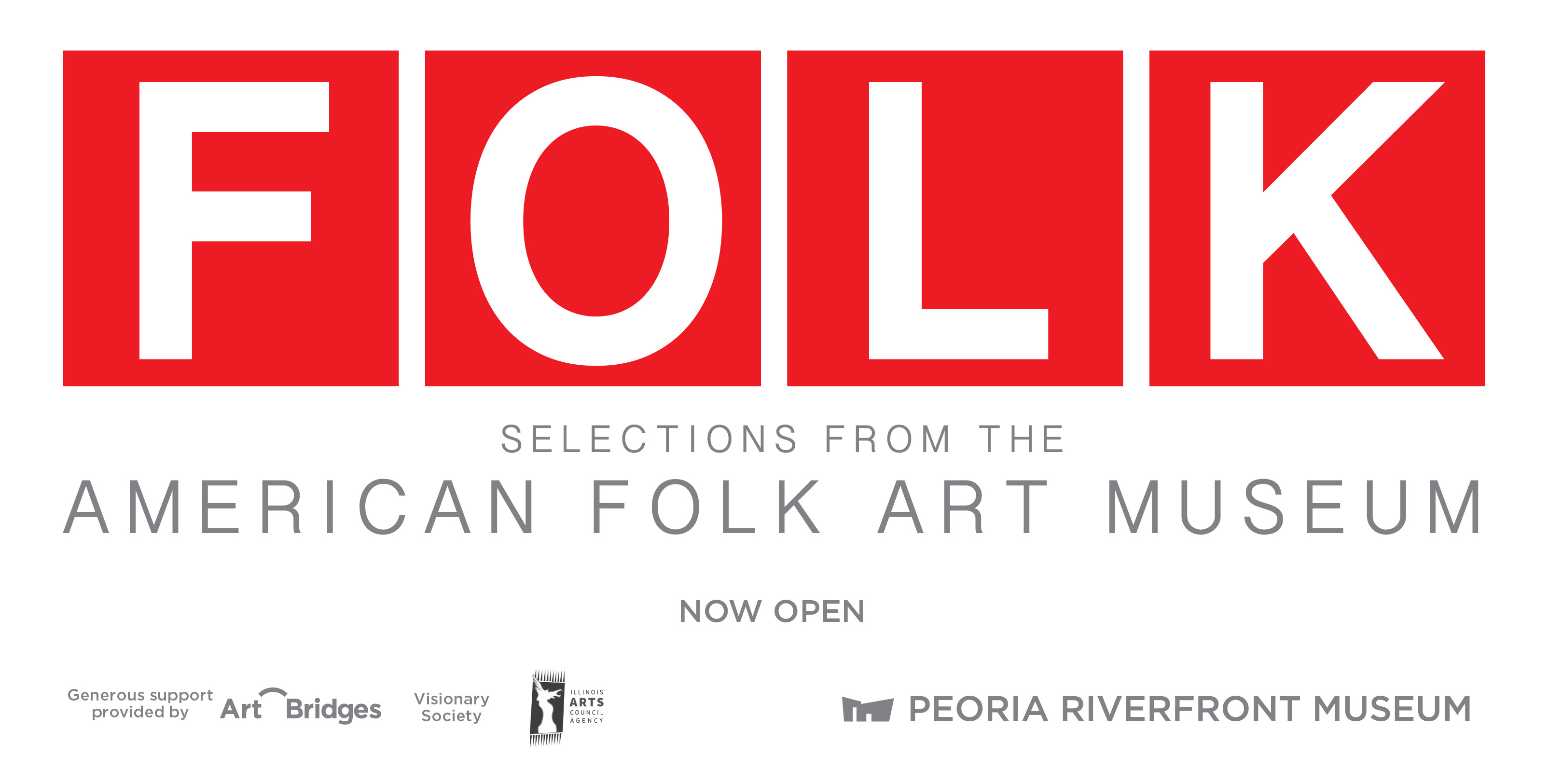 FOLK: SELECTIONS FROM THE AMERICAN FOLK ART MUSEUM
Opens Thursday, July 27, 2023
 FOLK: Selections from the American Folk Art Museum Collection marks the first time Peoria Riverfront Museum has collaborated with the American Folk Art Museum in New York City. 
This groundbreaking exhibition, generously supported by philanthropist Alice Walton's foundation Art Bridges, proudly continues an over fifty-year legacy of celebrating American Folk Art at Peoria Riverfront Museum with one of the most prestigious museums in the country.
In a society whose revolutionary founding document begins with "We the People," folk art is more closely identified with the foundations of American self-reliance and individualism than any other art form. American folk art is "of the people," authentically reflecting diverse and unique perspectives.
Historically, the term "folk art" is any form of creative expression rooted in cultural traditions and made by common people with minimal to no formal art education. Traditional folk artists were often untrained or apprentices who created and embellished functional objects, including decoys, carousel animals, weathervanes, trade signs, and paintings to improve their quality of life and express their creative freedoms. Today, under the umbrella of "folk art", the field has expanded to include "self-taught" artists that work predominantly outside the social mainstream. Folk and self-taught artists are highly regarded by museums and collectors for the powerful stories they tell, their inventive formal aesthetics, expressive originality, and historical contributions to American material culture.
Generous support for this project provided by Art Bridges. Additional support provided by Visionary Society and the Illinois Arts Council Agency.