The Street Gallery is currently closed for renovation.
The Street is a dramatic exhibit designed with a sense of grandeur, with a large media display to immerse visitors in more than 300 years of Peoria's rich history. One side of the gallery features two timelines: one permanent timeline of Peoria's general history, and one timeline that will change periodically. The timelines are divided into six sections: Native American, French Peoria, Early Peoria, Boom Years, Growth and Development, and Looking to the Future. The opening exhibit theme focuses on the history of innovation in this area. Interspersed within the timelines are objects from our collection and interactive stations. The opposite side of the gallery offers a more in-depth look at exciting Peoria stories. Because the opening exhibit focuses on innovation, the featured stories are transportation, manufacturing, research & development, and brewing & distilling.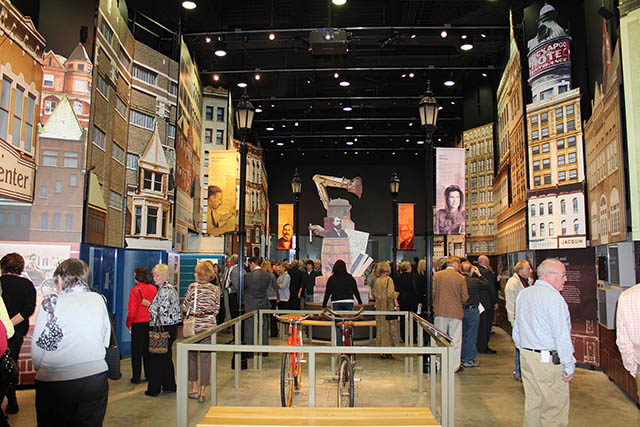 This gallery also houses an Object Theater, which uses multimedia technology paired with objects to tell stories of innovation. Stadium-style seating accommodates groups of about twenty-five. Live presentations can also be done in this area.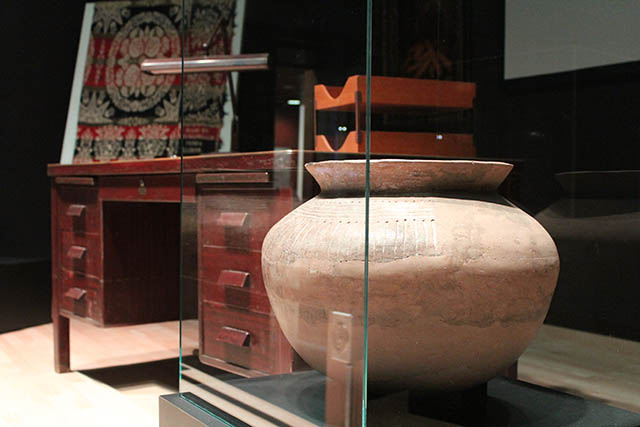 Next to the Object Theater is the Hands-On Area, which offers younger visitors (and young at heart visitors) a hands-on venue to explore innovations that helped to shape our world. Activities include a sand and truck play area, a gear manipulation wall, and a car design and test track.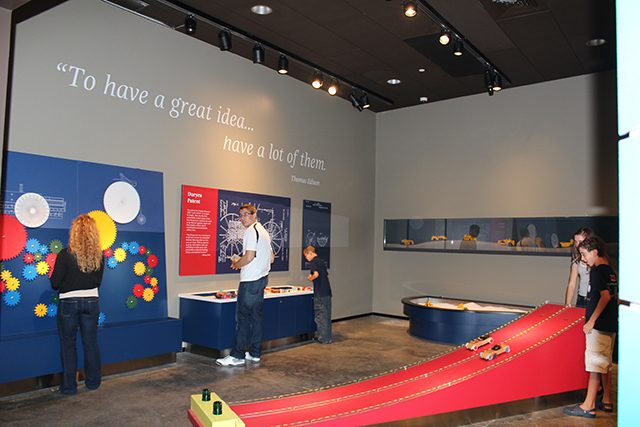 Finally, the Street is also home to the Peoria History Center. This room includes the Wall of Fame, where photos and information on inductees to the African American Hall of Fame Museum are displayed. A Peoria Personalities searchable kiosk offers biographies and multimedia of important and interesting people from the area. Also in this room, the Oral History station lets visitors both record and listen to oral histories.