28 Minutes with Betty Friedan
The Interview with Barb Drake | An Exhibit
Watch the interview, courtesy of Barb Drake, WTVP & Bradley University, then see the Peoria Riverfront Museum exhibit and find out what happened behind the scenes! Educators, download Mary Jo Papich's "Let's Learn about Betty Friedan" lesson plan!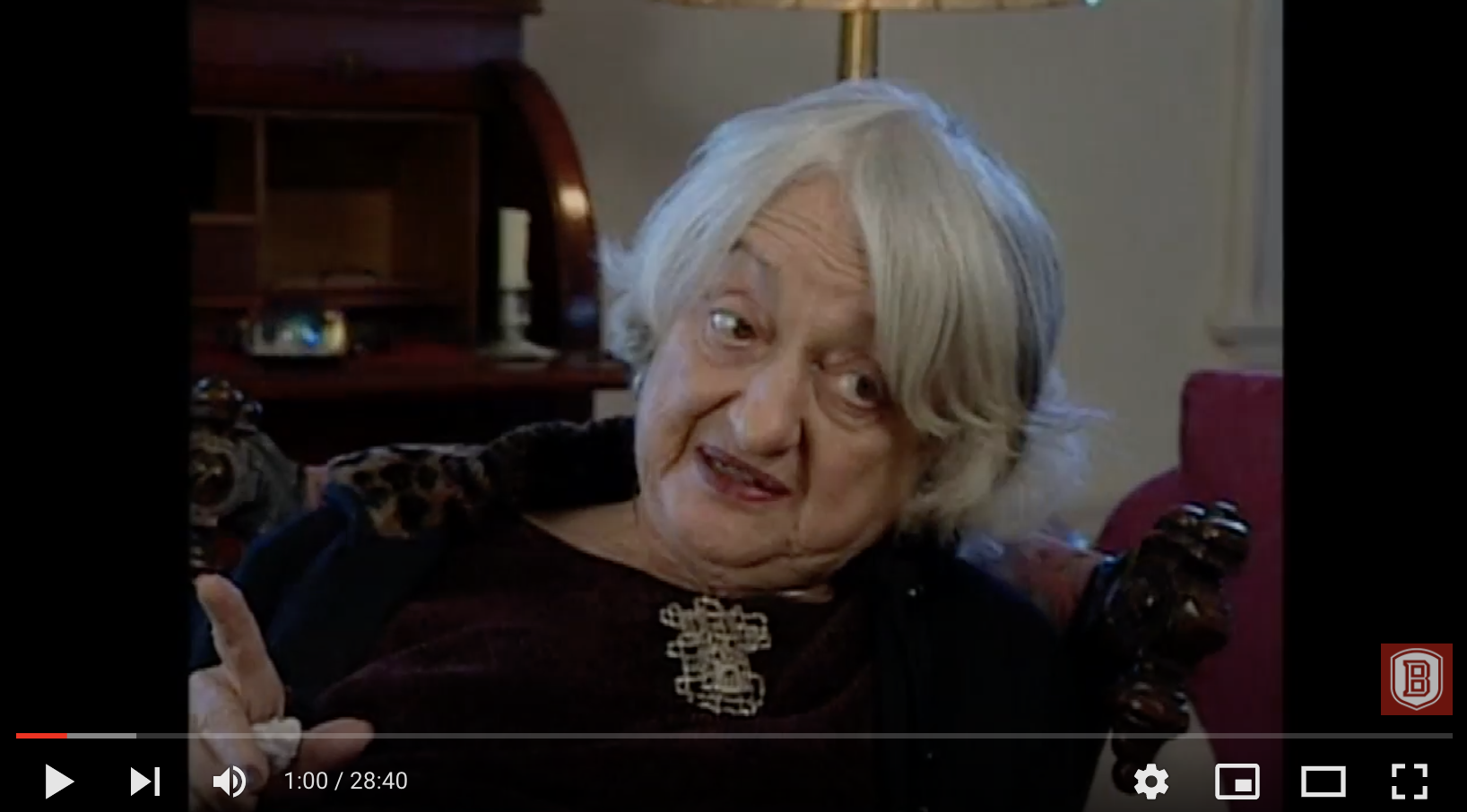 In 1999, PBS affiliate WTVP and Barbara Mantz Drake, veteran Peoria Journal Star journalist and editor and Bradley University alumna, interviewed Peoria, Ill. native and Women's Movement icon Betty Friedan (née Bettye Naomi Goldstein) at Friedan's Washington DC apartment. 
During Drake's riveting interview of Friedan, which occurred over the course of 28 minutes, Friedan opened up about her past and childhood in Peoria and how the community impacted her writing and actions that ultimately inspired a second wave of Feminism in the United States.
Friedan also discussed  the impact of her seminal 1963 work "The Feminine Mystique" which became the basis for modern Feminism, as well spurring the creation of the National Organization for Women. 
This special exhibition focuses on Barb Drake's impressions of Friedan with behind-the-scenes details of the interview.
Educators: download educator Mary Jo Papich's "Let's Learn about Betty Friedan" lesson plan here.

Herstory: A Musical Tribute to Betty Friedan
We are excited to offer our guests a buy one, get one half off ticket deal to the Peoria Symphony Orchestra's upcoming historical concert, HerStory: A Musical Tribute to Betty Friedan! Featuring Washington, D.C.'s Kennedy Center President Deborah Rutter as narrator, the concert will be the world premiere of music composed in honor of the internationally famous Peorian Betty Friedan for the centennial of her birth. Taking place at the Peoria Civic Center Theater on Saturday, November 20, this concert truly is a once-in-a-lifetime opportunity. In honor of what would have been Betty Friedan's 100th birthday, we proudly partner with the Peoria Symphony Orchestra to promote "Herstory: A Musical Tribute to Betty Friedan" on Sat, Nov 20. For ticket information, visit the Peoria Symphony Orchestra's website.
Use code BETTYSOUNDS at checkout before midnight on Sunday, October 31.
Please note that this applies to Main Floor and Balcony Seats Only. Excludes Student Tickets that are only $11.