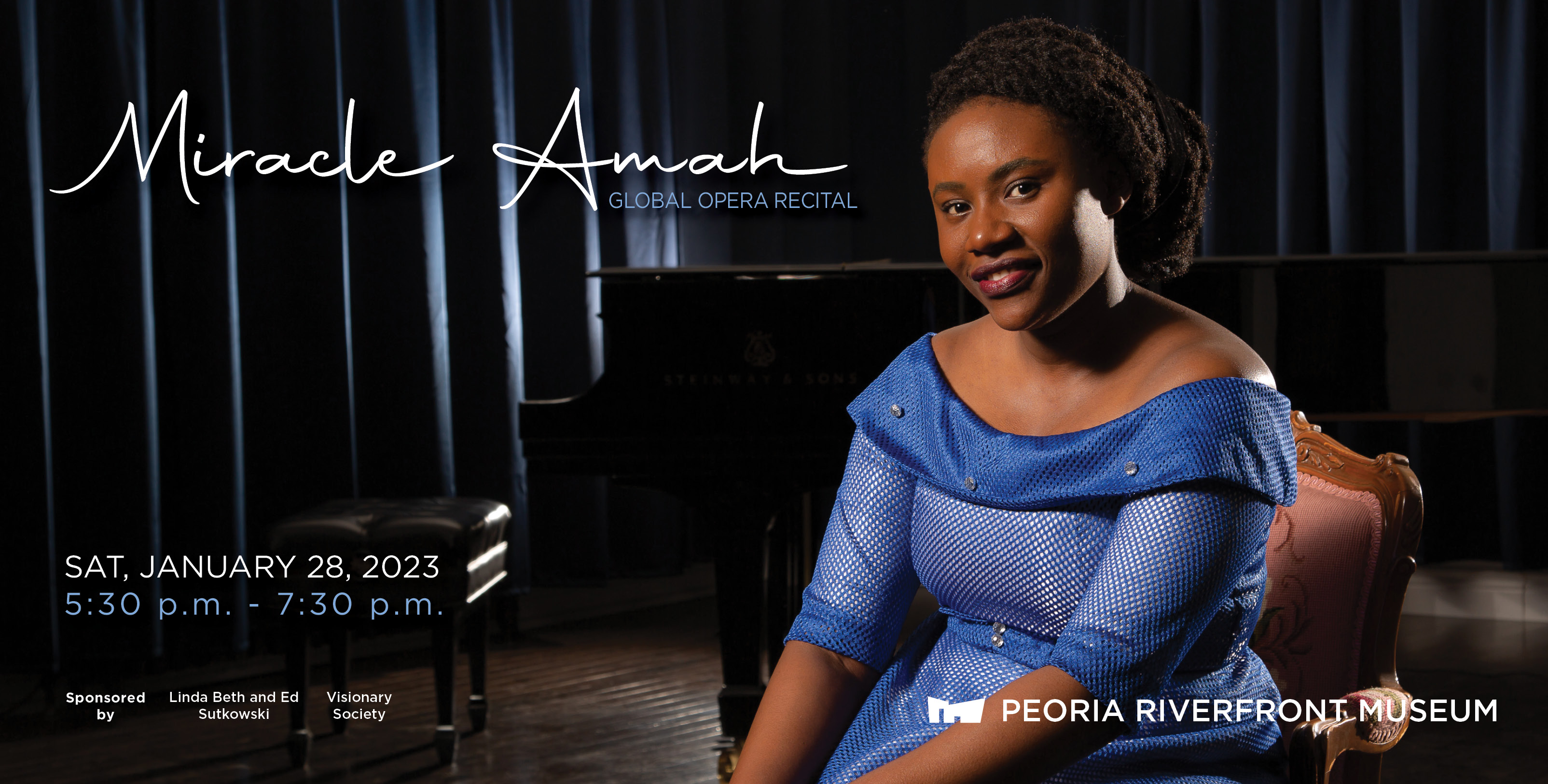 Inspired by "Nathan Gunn: The Art of Opera" 
MIRACLE AMAH: A GLOBAL OPERA RECITAL! 
Saturday, January 28, 2023
5:30 p.m. - 7:30 p.m. 
In the Peoria Riverfront Museum Main Lobby
Opera from around the globe! Join us at the Peoria Riverfront Museum as we welcome Dr. Miracle Amah for an operatic performance that shows an incredible cross-cultural range. 
A native of Nigeria, Miracle Amah is a librettist and a soprano presently based in the United States. She performs various genres of music which includes opera, art songs, oratorios, popular music, contemporary music, negro spirituals, jazz music etc. Dr. Amah has played major roles in several opera productions. Her staged performances include recitals, masterclasses, scenes and full opera productions in Nigeria, Canada, Russia, Germany, Dubai and the United States.
Presently, Dr. Amah serves as an assistant professor at Peoria's own Bradley University. 
Member ticket: $30
Non-Member ticket: $35
Get tickets HERE
Thank you to our sponsors:
Linda Beth & Ed Sutkowski and Visionary Society