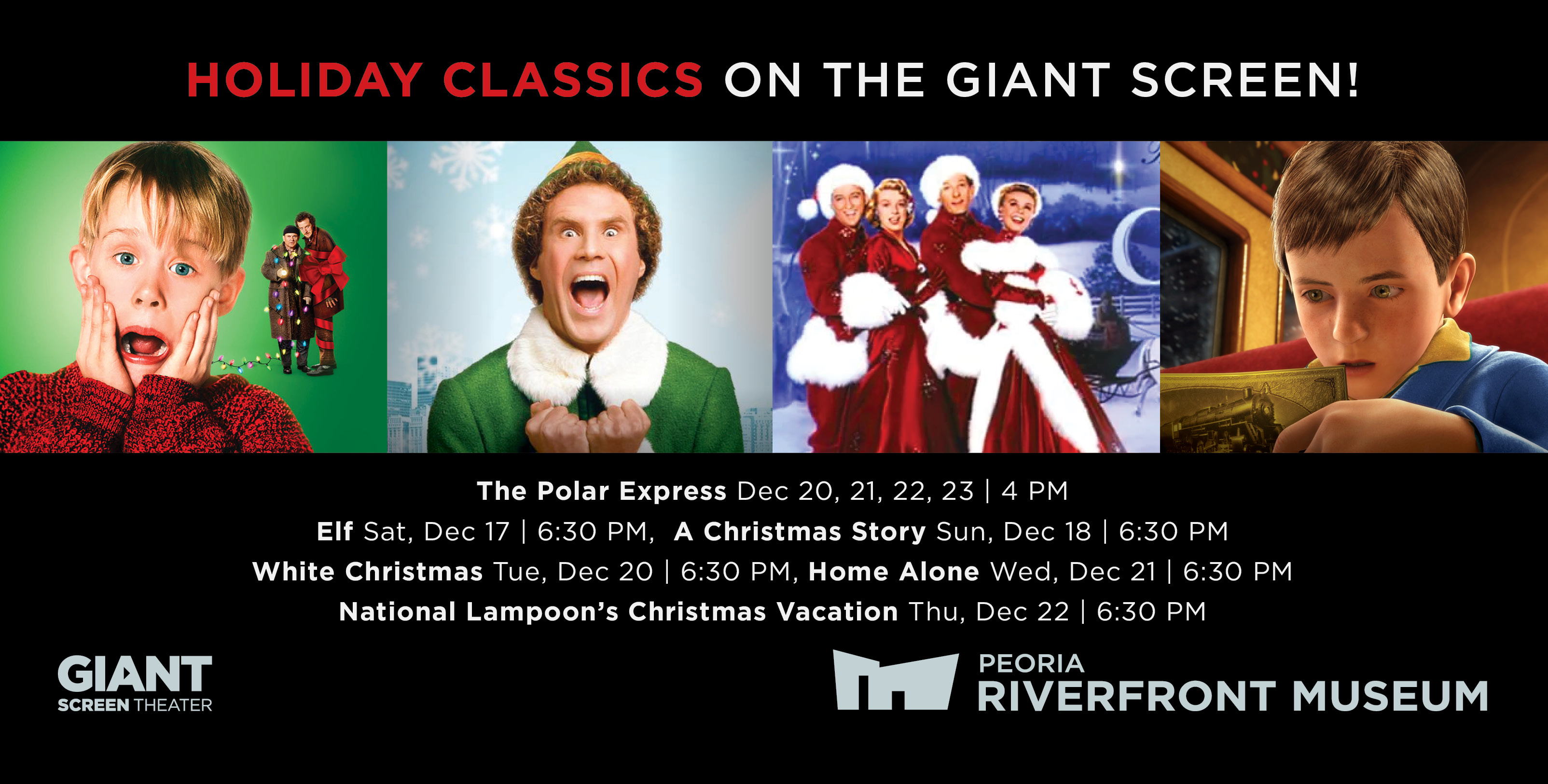 DUE TO WEATHER, THE THURSDAY, DEC 22, AND FIRDAY, DEC 23 SHOWS HAVE BEEN CANCELLED
The Polar Express
Dec 22, 23 | 4 PM
Tom Hanks and director Robert Zemeckis ("Forrest Gump"; "Cast Away") reunite for "Polar Express," an inspiring adventure based on the beloved children's book by Chris Van Allsburg. When a doubting young boy takes an extraordinary train ride to the North Pole, he embarks on a journey of self-discovery that shows him that the wonder of life never fades for those who believe. Rated G. 1h 40m.
Buy tickets online now - click here!
--
National Lampoon's Christmas Vacation
Thu, Dec 22 | 6:30 PM
As the holidays approach, Clark Griswold (Chevy Chase) wants to have a perfect family Christmas, so he pesters his wife, Ellen (Beverly D'Angelo), and children, as he tries to make sure everything is in line, including the tree and house decorations. However, things go awry quickly. His hick cousin, Eddie (Randy Quaid), and his family show up unplanned and start living in their camper on the Griswold property. Even worse, Clark's employers renege on the holiday bonus he needs. 1h 37m.
Buy tickets online now - click here!