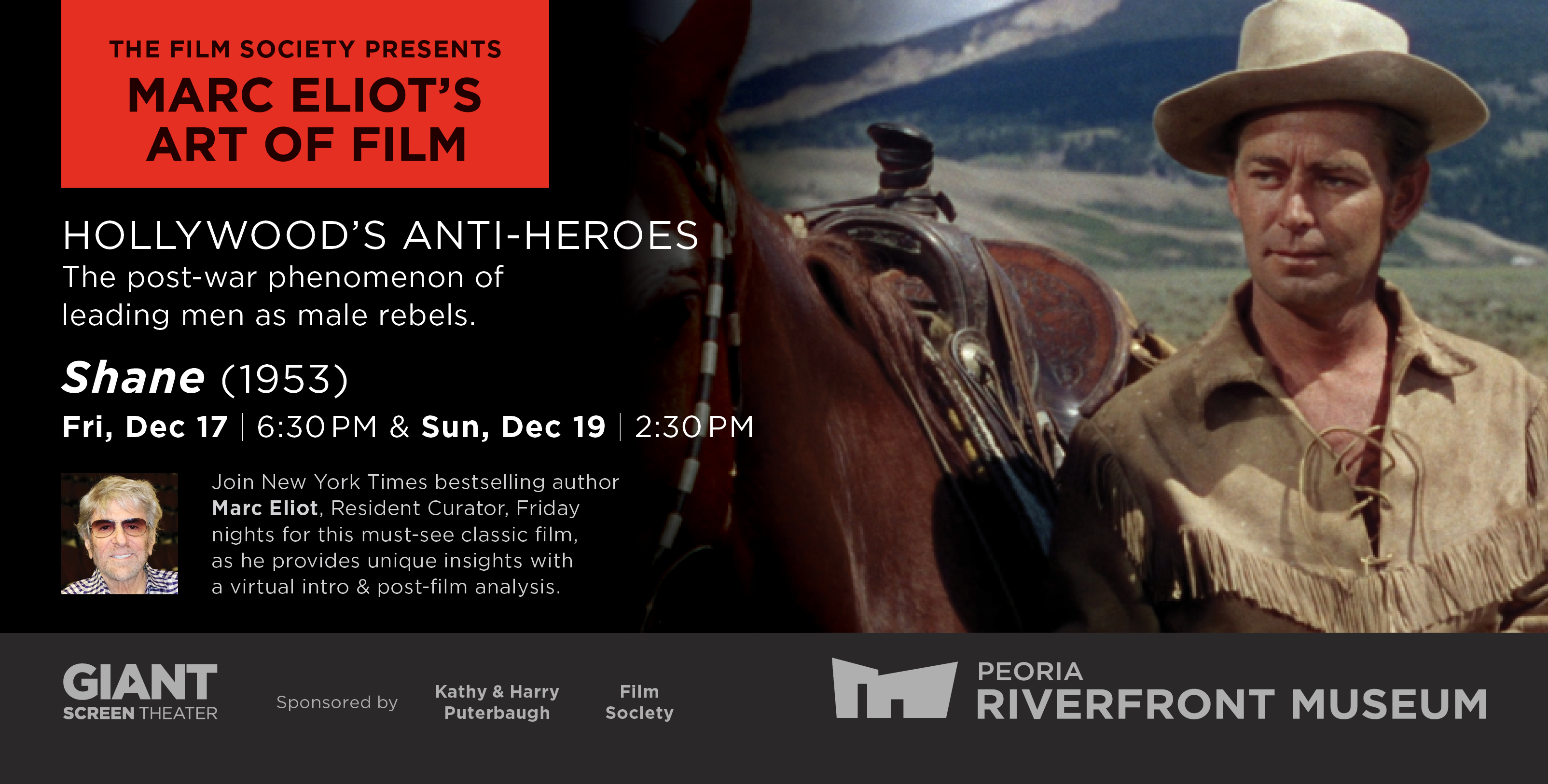 SHANE (1953)
George Stevens' 1953 Shane depicts the struggle between homesteaders and cattle raisers for the rights to the land and water of the old west. Starring in the definitive role of his career, Alan Ladd brings sufficient charm and appeal to the mysterious gunfighter-with-a-past, even if we never find out exactly what that past was. The film builds to the inevitable shoot-out, the mainstay of all westerns (and, metaphorically, all movies), in which Stevens had the gunshots recorded at twice the level of the rest of the soundtrack.

Heroes come and go, and in this tale of the past clashing with the future - with romance hovering over the film like a rainbow after a thunderstorm - it gives us several memorable performances in addition to Ladd's, including Jean Arthur in her final screen appearance, Van Heflin, Brandon de Wilde, and Jack Palance, the villain who in real life did not know how to ride a horse.

Shane is listed at No. 45 in the 2007 edition of AFI's "100 Years...100 Movies" list, and at No. 3 on AFI's 10 Top 10 all-time westerns. An absolute must-see, especially on the Riverfront Museum's big screen that gives justice to the brilliance of the film's Vista Vision cinematography.
Fri, Dec 17 | 6:30 PM
Tickets: CLICK HERE
Sun, Dec 19 | 2:30 PM
Tickets: CLICK HERE