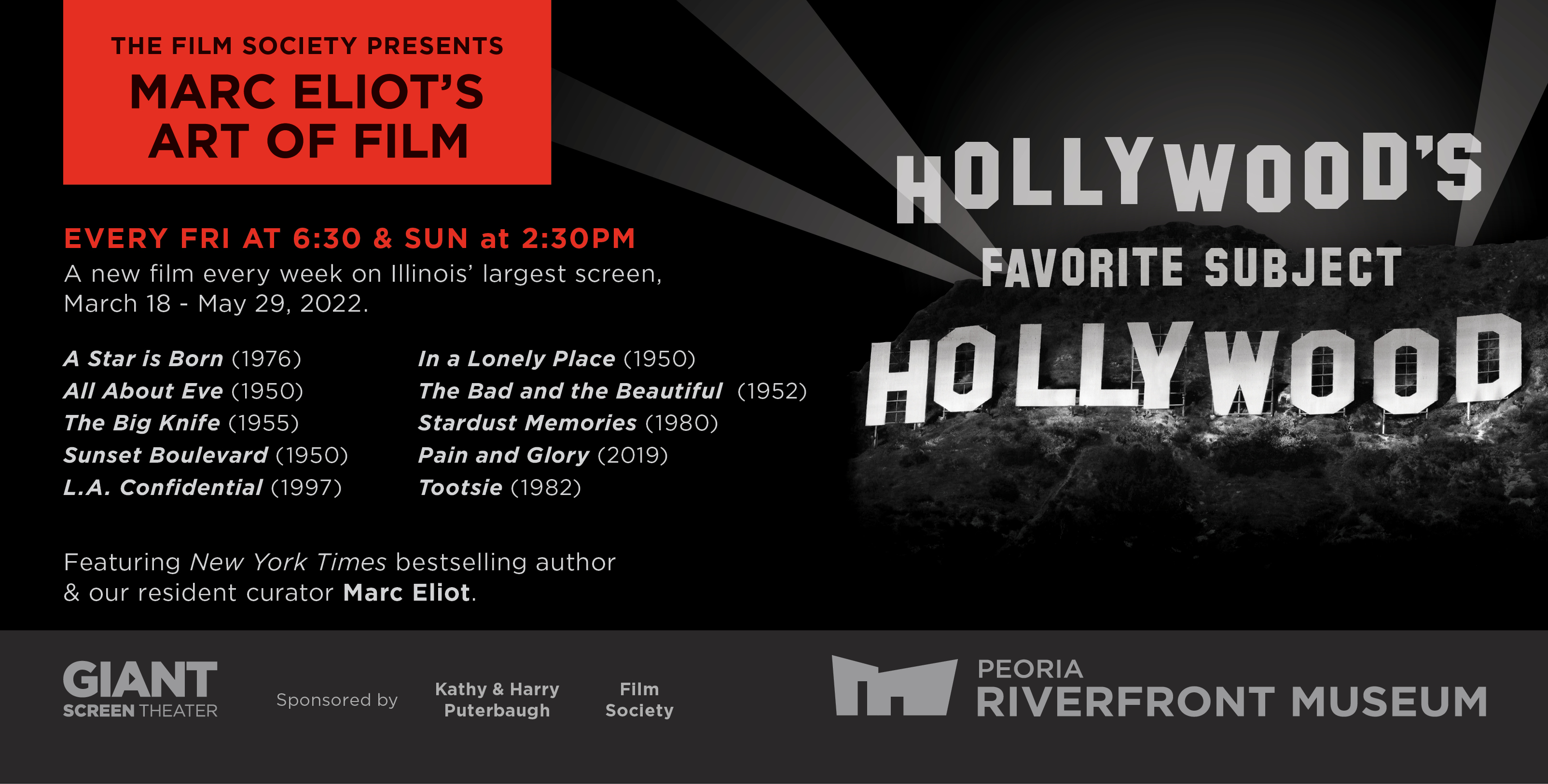 Marc Eliot's Art of Film
HOLLYWOOD'S FAVORITE SUBJECT: HOLLYWOOD
See the Greatest Films on Illinois' largest movie screen, the way they were meant to be seen!
EVERY FRIDAY AT 6:30 PM & SUNDAY AT 2:30 PM
Join New York Times best-selling author, film scholar and historian, and resident film curator MARC ELIOT, for the ART OF FILM featuring the Greatest Films ever released, presented the way they were meant to be seen on the Giant Screen. Marc Eliot personally selects each film, focusing on directorial art and influence (auteur theory), and examines the masterworks of legendary film directors, providing a virtual pre-film introduction and a full post-film discussion for each film. See the ART OF FILM series every Friday evening and Sunday afternoon. Meet Marc Eliot in person at special ART OF FILM FESTIVAL events. Only at Peoria Riverfront Museum's Giant Screen Theater, featuring Illinois' largest movie screen!
Coming Summer 2022 | ART OF FILM FESTIVAL: FORD-WILDER WEEKEND with Marc Eliot, live and in-person!
Go behind the scenes with Marc Eliot. Get the exclusive Art of Film newsletter. Sign up for Film Society emails HERE!
---
Frank Pierson's 1976 A STAR IS BORN
Fri, Mar 18, 6:30 PM
Sat, Mar 20, 2:30 PM
Joseph L. Mankiewicz's 1950  ALL ABOUT EVE
Fri, Mar 25 | 6:30 PM
Sun, Mar 27 | 2:30 PM 
Robert Aldrich's 1955  THE BIG KNIFE 
Fri, Apr 1 | 6:30 PM
Sun, Apr 3 | 2:30 PM 
Billy Wilder's 1950  SUNSET BOULEVARD
Fri, Apr 8 | 6:30 PM
Sun, Apr 10 | 2:30 PM
Curtis Hanson's 1997  L.A. CONFIDENTIAL
Fri, Apr 22 | 6:30 PM 
Sun, Apr 24 | 2:30 PM
Nicholas Ray's 1950  IN A LONELY PLACE
Fri, Apr 29 | 6:30 PM 
Sun, May 1 | 2:30 PM 
Vincente Minnelli's 1952 THE BAD AND THE BEAUTIFUL
Fri, May 6 | 6:30 PM
Sun, May 8 | 2:30 PM
Woody Allen's 1980  STARDUST MEMORIES
Fri, May 13 | 6:30 PM 
Sun, May 15 | 2:30 PM 
Pedro Almodovar's 2019  PAIN AND GLORY
Fri, May 20 | 6:30 PM
Sun, May 22 | 2:30 PM
Sydney Pollack's 1982  TOOTSIE
Fri, May 27 | 6:30 PM | TICKETS
Sun, May 29 | 2:30 PM | TICKETS
---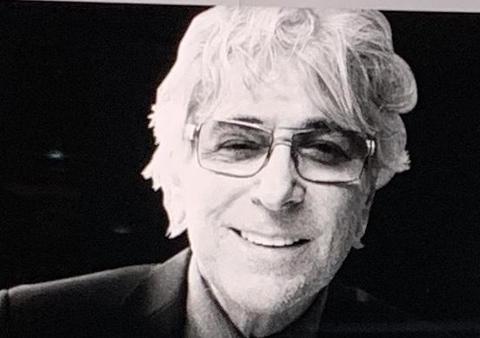 MARC ELIOT
Renowned film scholar and historian Marc Eliot is the New York Times bestselling author of 26 books including definitive biographies on Jimmy Stewart, Cary Grant, Charlton Heston, Steve McQueen, Clint Eastwood, The Eagles, and his latest work on Merle Haggard, The Hag. A New York City native, Eliot began his career as a child actor and student at the High School of Performing Arts and has worked as a musician, television producer and writer for national magazines. He holds an advanced degree from Columbia University, where he was a protégé of film critic, scholar and founder of "auteurism," Andrew Sarris.
---
Sponsored by Kathy & Harry Puterbaugh and Film Society