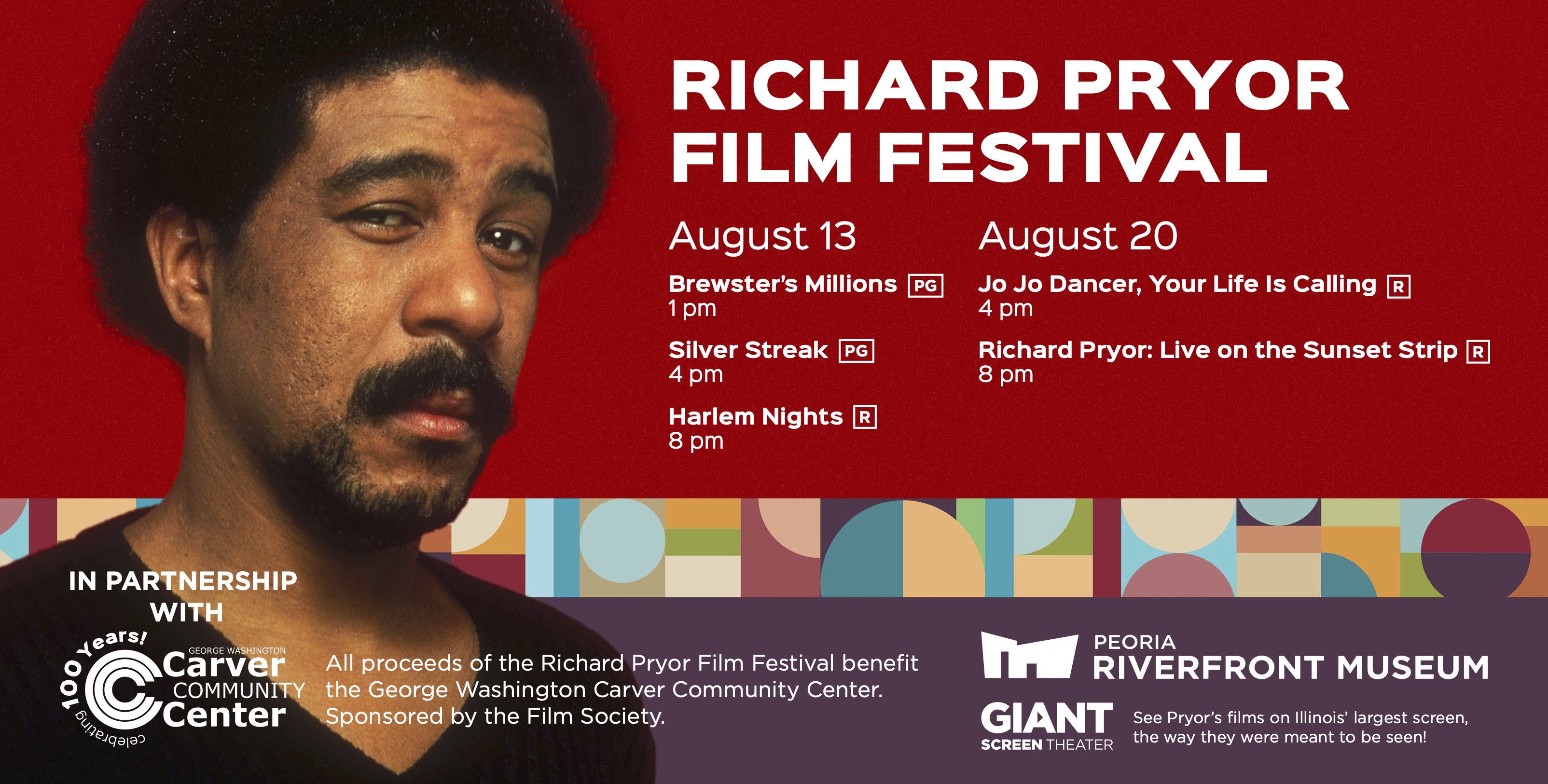 RICHARD PRYOR FILM FESTIVAL 
August 13 & 20, 2022
Peoria Riverfront Museum
Giant Screen Theater
In partnership with The George Washington Carver Community Center, celebrating 100 years! Did you know? Legendary comedian & Peoria native Richard Pryor got his start in comedy at The Carver Center! See the films that made Pryor famous on Illinois' Largest Movie Screen, the way they were meant to be seen!
All proceeds of the Richard Pryor Film Festival benefit the George Washington Carver Community Center.
---
RICHARD PRYOR: LIVE ON THE SUNSET STRIP
Aug 20 | 8 PM | RATED R
Purchase tickets HERE
Richard Pryor takes the stage at the infamous Hollywood Palladium in one of his first performances after a well-publicized battle with drugs. Older, wiser and funnier than ever, the venerable comic tells outrageous jokes and a number of moving stories about his personal past -- including one about a life-changing trip to Africa. Pryor's trenchant social commentary touches on an array of subjects, from prison and mobsters to hospitals and cocaine.
---
Download flyer (pdf) HERE
Tickets may also be purchased by calling 309.686.7000 or at the museum's front desk.
---
Sponsored by Film Society.
Special thanks to AdCo for promotional assistance.