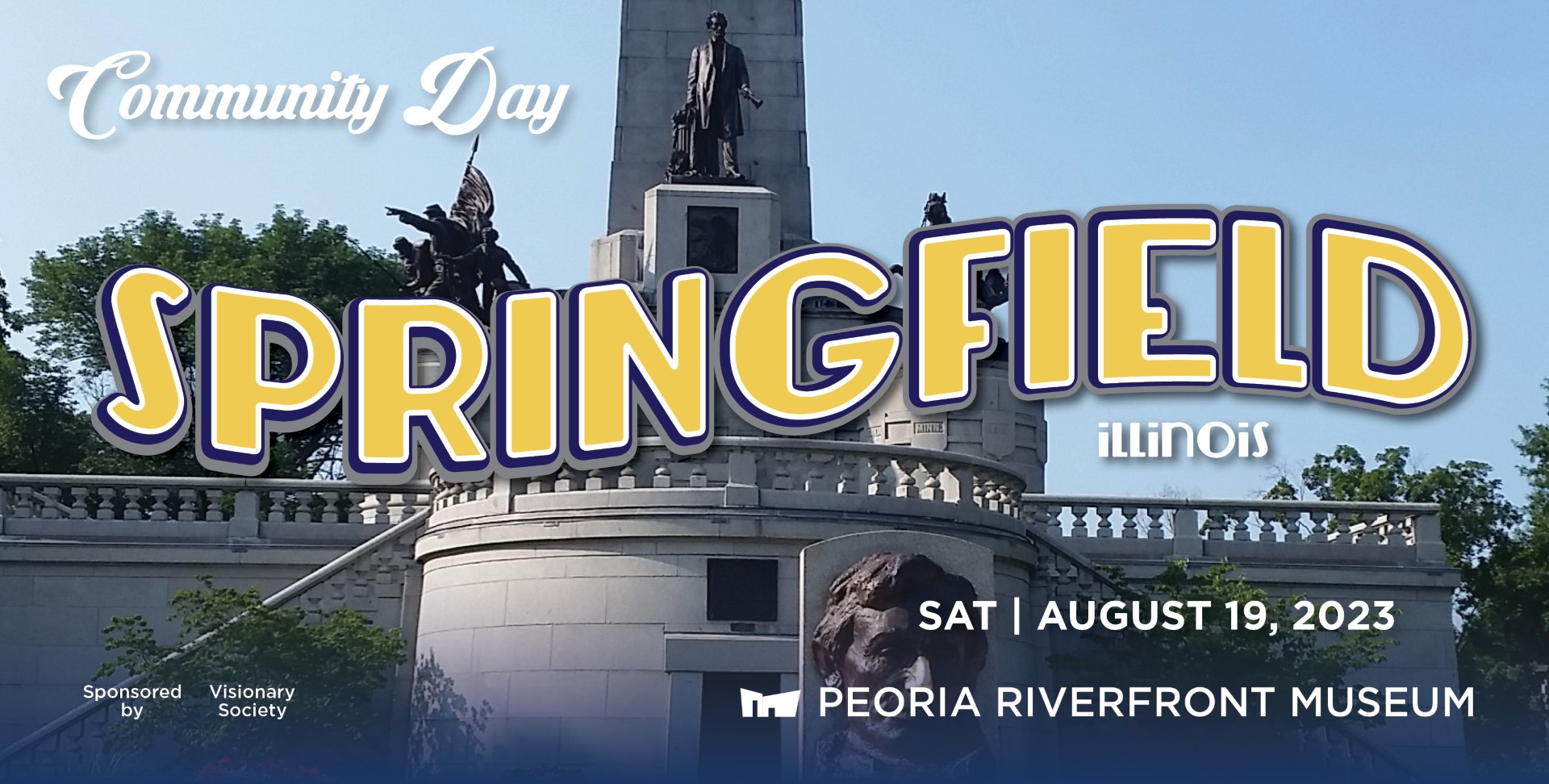 COMMUNITY DAYS AT THE PEORIA RIVERFRONT MUSEUM
All Summer Long!
We may be called the Peoria Riverfront Museum, but there are so many communities throughout the area that claim us as their museum too. As a way of saying thank you, we are inviting communities all over central Illinois to Community Days at the Museum.
On the day we celebrate your community, guests who present an ID with an address or zip code from that community will receive:
$3 off the special exhibition price
10% off all museum store purchases
10% off all concessions purchases
Special $5 tickets for daytime educational movies
While you're here, you'll get a chance to experience everything in the museum including:
Mark your calendars! - Community Days Summer 2023
Saturday, July 1, 2023 – Pekin, Illinois
Saturday, July 8, 2023 – Washington, Illinois
Saturday, July 15, 2023 – East Peoria, Illinois
Saturday, July 22, 2023 – Morton, Illinois
Saturday, July 29, 2023 – Chillicothe, Illinois
Saturday, August 5, 2023 – Canton, Illinois
Saturday, August 12, 2023 – Galesburg, Illinois
Saturday, August 19, 2023 – Springfield, Illinois
Saturday, August 26, 2023 – Bloomington/Normal, Illinois
Saturday, September 9, 2023- Creve Coeur
Discounts for each community are valid only on their designated day and cannot be used in conjunction with any other discount or promotion. Don't see your community on the list? Drop us a line and let us know you're interested.
"Community Days" sponsored by Visionary Society