Event Details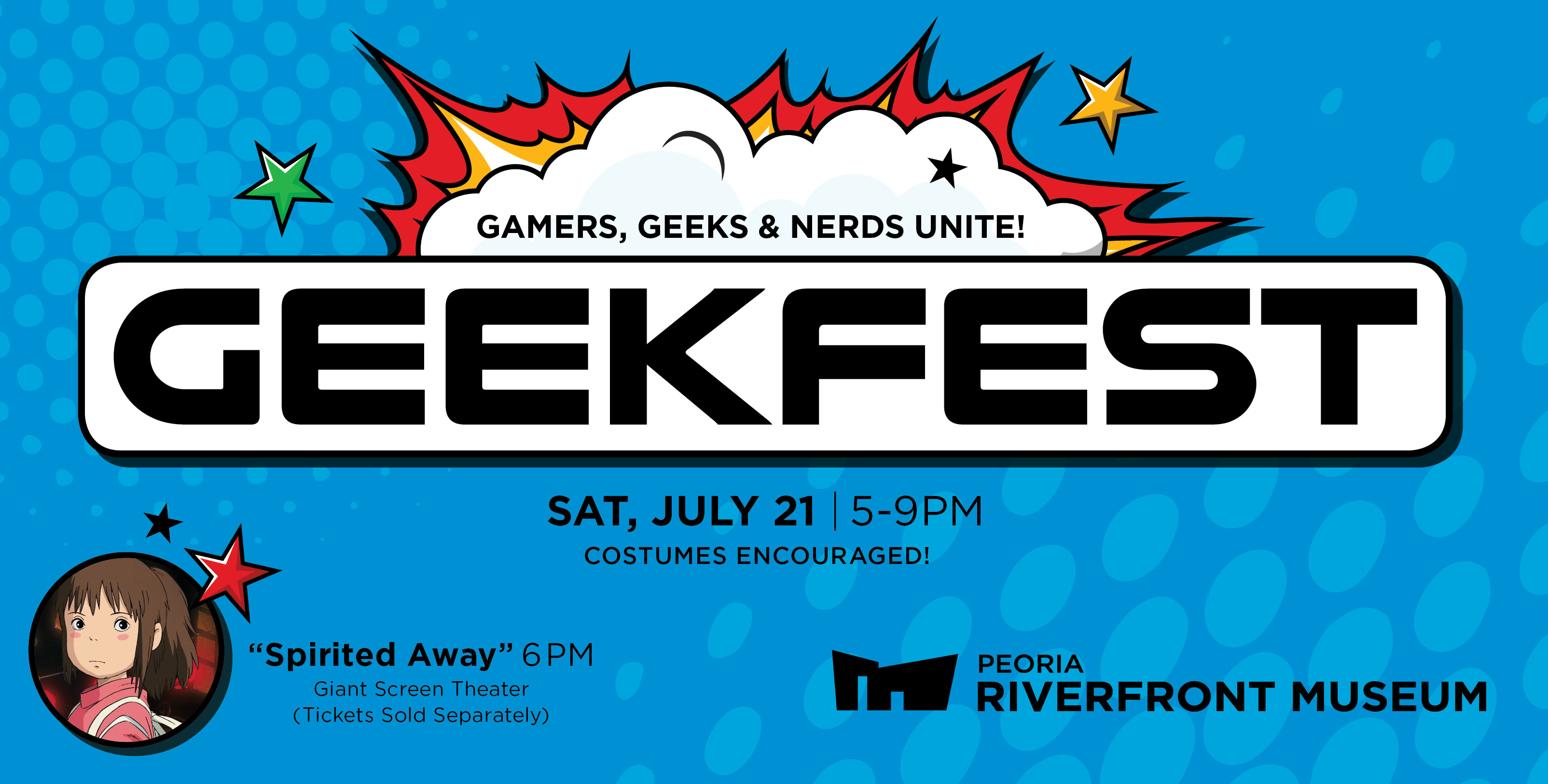 GeekFest
Sat, Jul 21 | 5-9 pm
All ages fun! Games, creatures, cosplay, costume contest & more!
Join the museum programs staff for a nerdy night to remember at our first ever GeekFest. Challenge friends and family to "Super Smash Bros 4," explore our new "Mythic Creatures: Dragons Unicorns & Mermaids" exhibition, enjoy "Laser Floyd" and play "Star Wars" trivia in the Dome Planetarium! Join La Vie Cosplay for a Q&A panel discussion: "Cosplay Tips and Tricks" on the tips and tricks to leveling up your cosplays. Throughout the night there will be fabulous door prizes, jumbo-sized games in the galleries, vendors selling geeky wares and showing off cool stuff, as well as a juried costume contest (winners get 2 tickets to Anime-Zap! 2019)! 
Spirited Away Academy Award-winning Animated Film  |  Giant Screen Theater  |  6 pm  (film tickets separate; to purchase - click here)
Activities & Demos by:
Artists:
$15 Members | $18 Public
Buy tickets online now - click here.
Tickets & more info also available at the Museum or by phone: 309.686.7000.