Event Details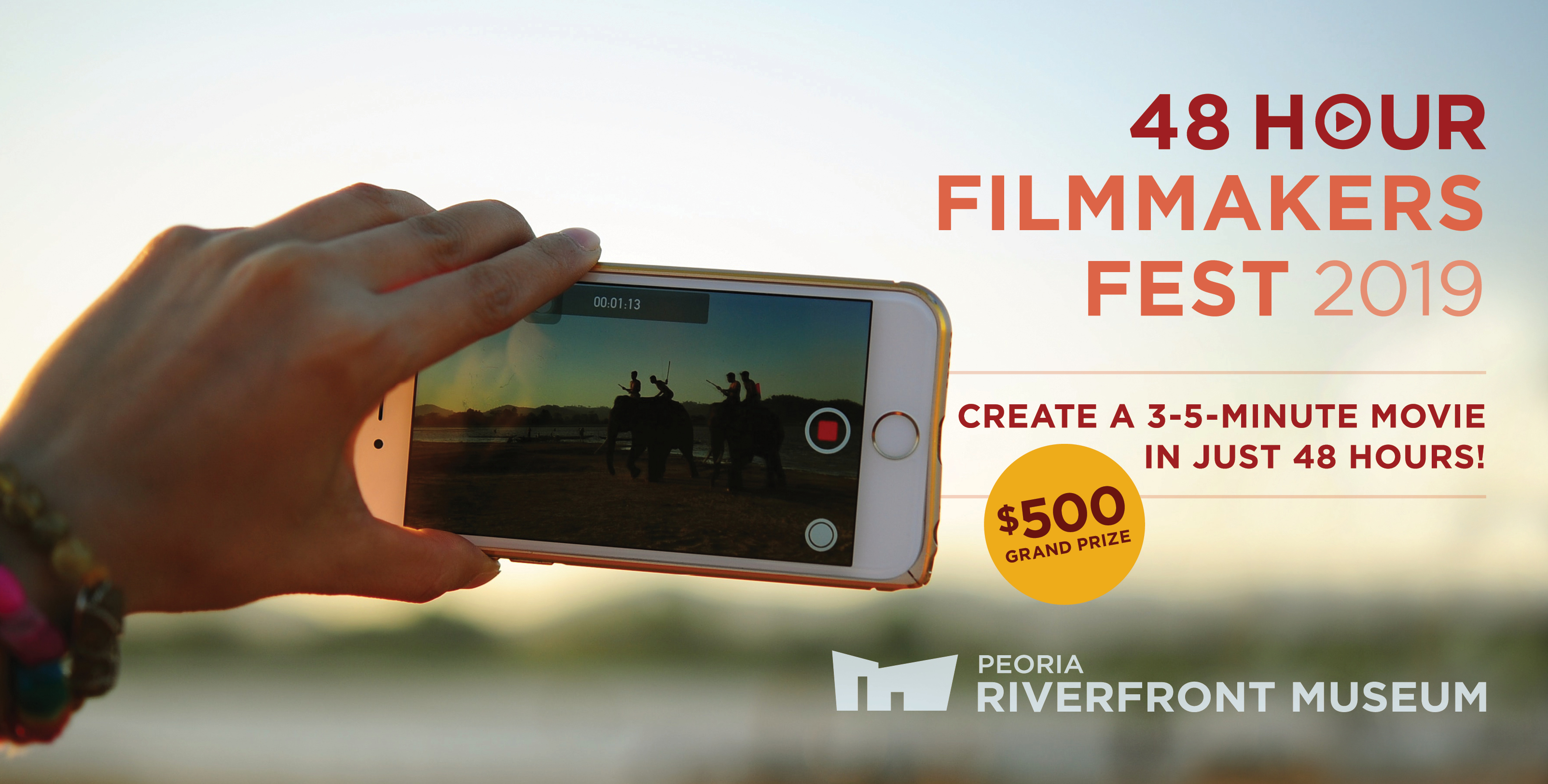 48-hour Filmmakers Fest 2019
Aug 30-Sep 1 | Film Creation
WHAT IS IT? HOW DOES IT WORK?
The Riverfront Museum's 48-hour Filmmakers Fest is a competition that gives aspiring filmmakers of all ages the chance to create a 3-5-minute movie in just 48 hours. Each film — from writing and shooting to editing and sound design – must occur between Fri, Aug 30, and Sun, Sep 1.
On Aug 30, we will announce a theme, a line of dialogue and an object that needs to be included in each submission, e.g. Friendship, "That's too much" and a baseball bat. After this announcement is made, filmmakers will have 48 hours to create their 3-5-minute film.
On Sun, Sep 1, filmmakers will submit their finished product and, over the next several days, they will be viewed by a panel of judges who will determine the overall winner and runner-up.
On Sat, Sep 7, the top 20 submissions will be screened at the Giant Screen Theater, at which time the winner and runner-up will be announced. In addition, a special People's Choice award will be selected based on audience vote that night. $5 at the door. Participants receive 4 free passes with registration.
WHO CAN ENTER?
Anyone. All it takes is a passion for filmmaking or storytelling — and a lot of energy to get it all done in 48 hours.
HOW MUCH DOES IT COST TO ENTER?
$10 entry fee.
WHAT WILL I WIN?
The overall winner will receive a trophy and a cash prize. The runner-up will also receive a trophy and cash prize and the People's Choice award winner will receive a trophy.
Register online now - click here.
For Official Rules & how to submit your film - click here.