Event Details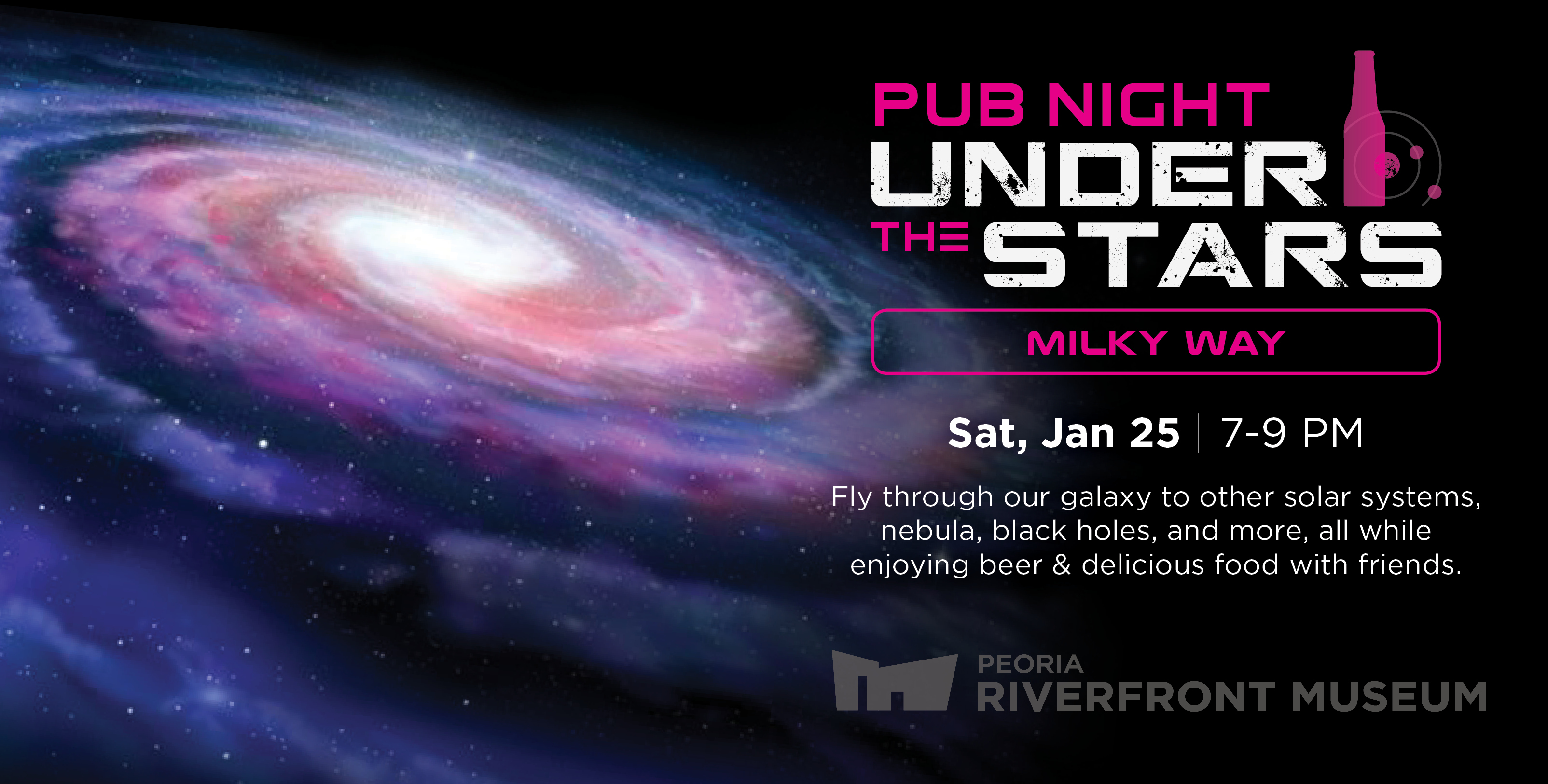 Pub Night Under the Stars | Milky Way 
Sat, Jan 25 | 7-9 pm
Planetarium
Our Sun is only one star of 400 billion in the Milky Way galaxy. We'll fly you through the galaxy and visit exploding stars, pulsars, black holes and more. Plus, we'll travel to the edge of space and back again.
The evening will be in two parts. A star talk using our highly realistic Zeiss ZKP4 star projectors, time to socialize and enjoy the beer and refreshments, than a tour of the universe and its destructive (and creative) ways using our immersive real time software.
Guests will receive 3 tokens, redeemable for up to 3 craft beers or soda, and Pulled Pork Sliders included in ticket price. Doors open at 6:50 pm. Please inquire for a vegetarian option at 309.863.3030.
Ages 21+
$30 Members l $36 Public
Buy tickets online now - click here.
Tickets & more info also available at the Museum or by phone: 309.686.7000.
All supplies provided for programs unless otherwise noted. All paid programs require a minimum number of participants to run or will be cancelled two business days prior to the start date. Pre-registration required.