Event Details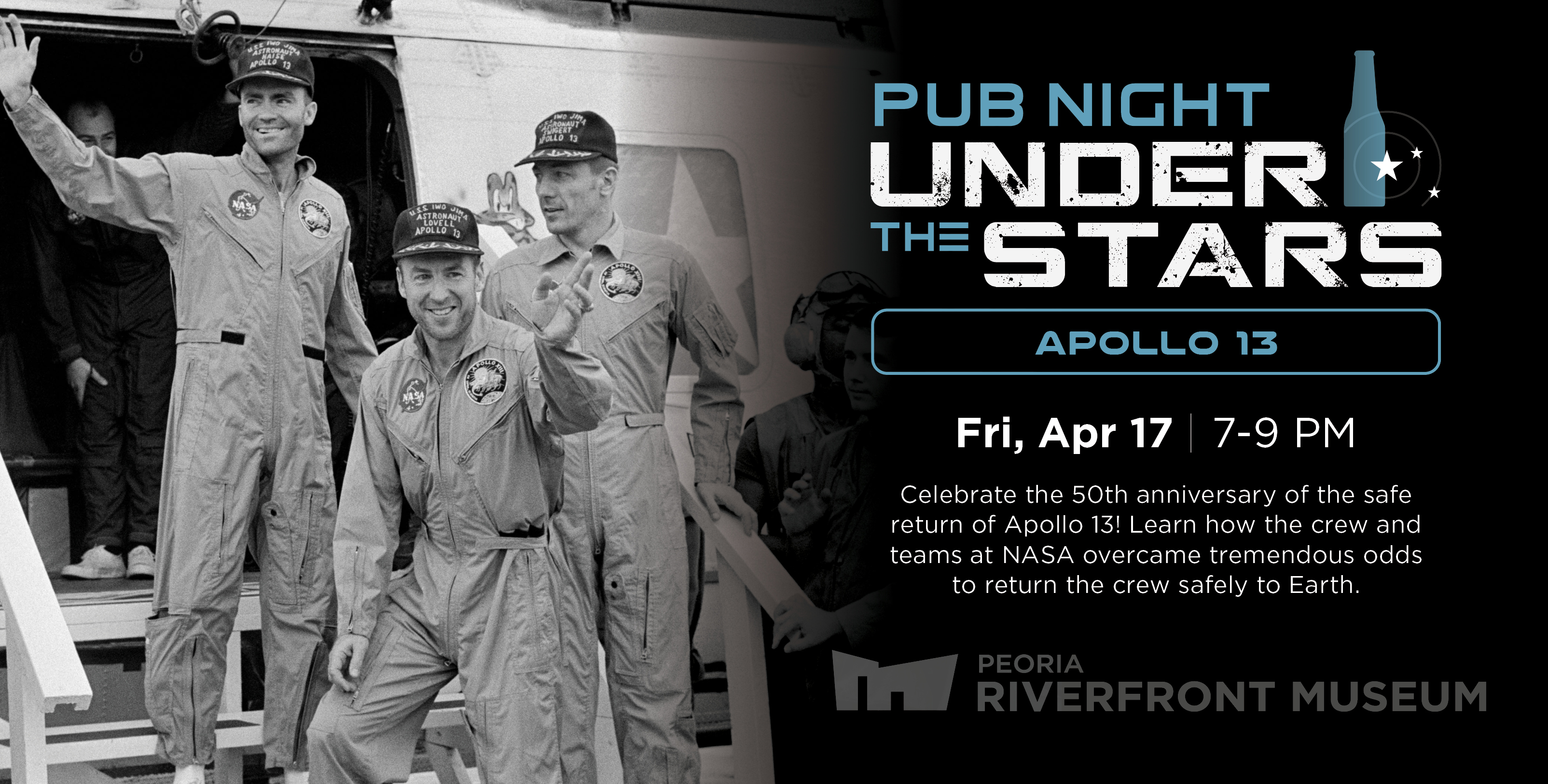 Pub Night Under the Stars | Apollo 13
Sat, Apr 17 | 7-9 pm
Planetarium
Celebrate the 50th anniversary of the safe return of the crew of Apollo 13, while enjoying beer and Italian beef sliders in the dome! Two days into the flight of Apollo 13, an explosion crippled the spaceship, leaving the vehicle without its main engine. Learn how the crew and the tireless teams at NASA Flight Control overcame tremendous odds to return the Apollo 13 crew home safely to Earth. Plus, tour the night sky, and fly to the edge of space and back again. Enjoy Italian Beef Sliders in the Dome!
Guests will receive 3 tokens, redeemable for up to 3 craft beers or soda, and Pulled Pork Sliders included in ticket price. Doors open at 6:50 pm. Please inquire for a vegetarian option at 309.863.3030.
Ages 21+
$30 Members l $36 Public
Buy tickets online now - click here.
Tickets & more info also available at the Museum or by phone: 309.686.7000.
All supplies provided for programs unless otherwise noted. All paid programs require a minimum number of participants to run or will be cancelled two business days prior to the start date. Pre-registration required.