Event Details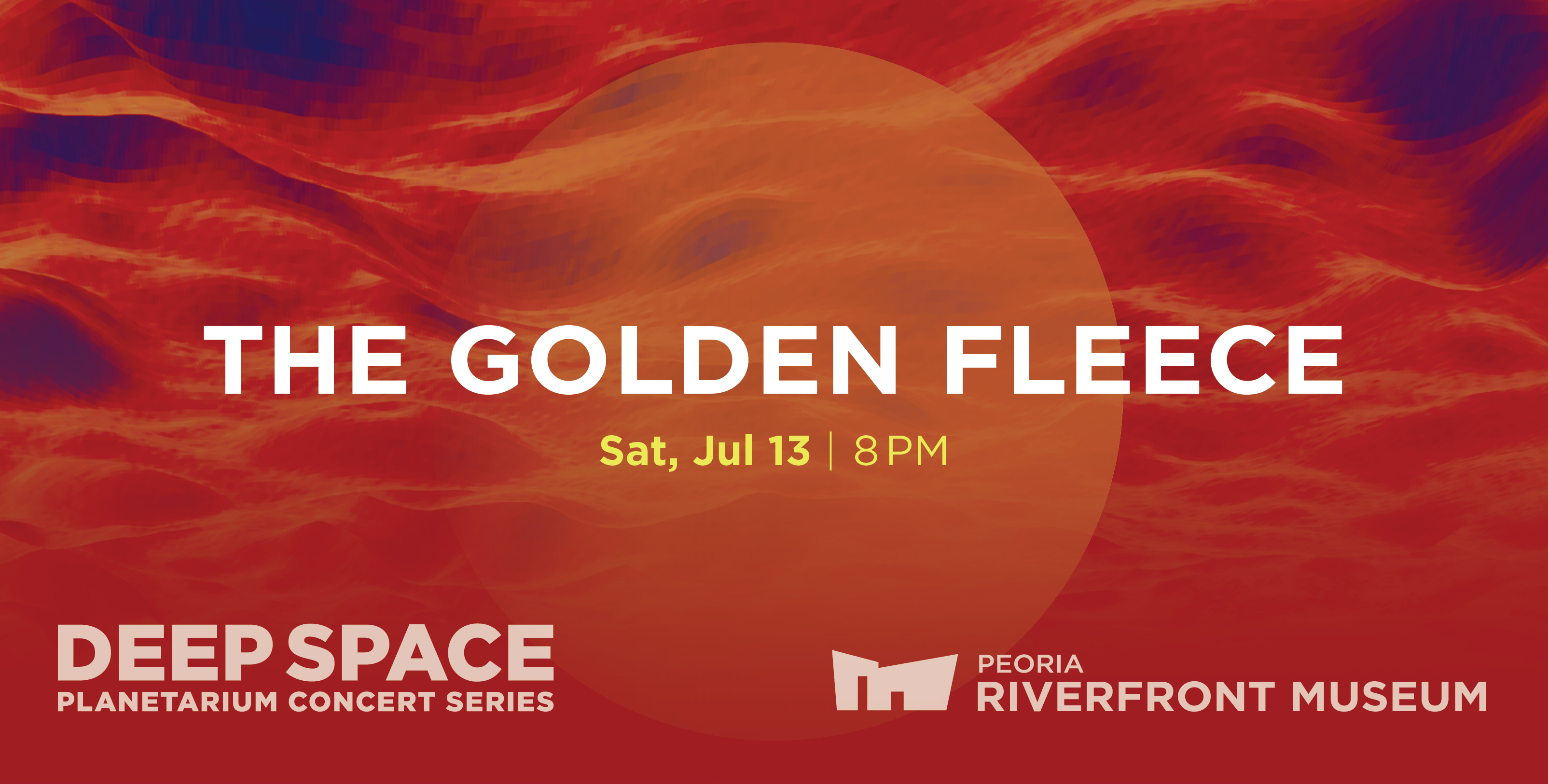 Deep Space Planetarium Concert Series
Featuring: The Golden Fleece
Sat, Jul 13 | 8 pm
The Golden Fleece is comprised of four psychedelic wizards from, Peoria, IL, who use their sorcery to cast a spell on your body, trip out your eyes, and take over your mind. Their hypnotic vocals amidst soaring guitar melodies and a driving rhythm section offers powerful, fuzzed-out breakdowns aside tender moments of introspection. The Golden Fleece is joined by visual artists Dystopia Kid and Marble Lobe.
This summer, Peoria Riverfront Museum is hosting Deep Space, a limited concert series in the Dome Planetarium. Each month, Deep Space will feature a different artist in the planetarium where they will showcase their incredible talent set to mind-blowing and immersive visuals.
$10 Members | $15 Public
Buy tickets online now - click here.
See the full Deep Space concert series schedule - click here.
For more information call 309.686.7000
Deep Space is a unique music performance unlike anything else in Central Illinois. This is an all-ages show with limited seating, pre-purchasing tickets is encouraged. Concessions and drinks are available for purchase with legal ID.