Event Details

Star Wars Experience: Dinner & a Movie
Fri, Dec 20 | 6 pm
Grand Lobby & Giant Screen Theater
Buy tickets online now - click here!
TICKET INCLUDES
Showing of "Star Wars: The Rise of Skywalker"
Pre-show presentation by Dan Z
Catered dinner & dessert (see menu, below)
2 drink tickets
Cash bar
Featured cocktail: "Blue Milk" (alcoholic & non-alcoholic)
Meet & greet with Star Wars characters
Souvenir photo
Star Wars-themed activities 
Admission to all museum exhibitions (including "Da Vinci - The Genius" with the "Secrets of Mona Lisa")
Locally sourced popcorn
SCHEDULE
6:00 pm  |  Doors open
6:30 pm  |  Dinner served
7:30 pm  |  Pre-show presentation 
8:00 pm  |  Movie starts
MENU
Chef Carved Honey Glazed Ham
Chicken Parmesan
Penne Pasta with Marinara Sauce
Vegetable Blend
Italian Bread
Tossed Salad
Cranberry Orange Jello Salad
Assorted Torte Cakes & Pies
Dinner is open seating at tables of 8 and 10.
HOSTED BY DAN Z!
Dan Z is an educator, writer, and speaker, as well as the Host and driving force behind Coffee with Kenobi, the award-winning Star Wars podcast that has been analyzing the mythology of Star Wars from a place of intelligence and humor since 2013. He is a Feature Blog Contributor for Star Wars.com, as well as a writer for IGN, and is a prominent influencer in Star Wars fandom. He is also a prolific high school educator, who teaches Literature and Composition, and has a Master's Degree in Teaching and Learning.
Prior to the film, Dan Z will discuss the impact of Star Wars on popular culture from 1977 to today! Find out how the mythology of Star Wars has shaped how movies are made, marketed, and distributed as well as what we might expect in the future.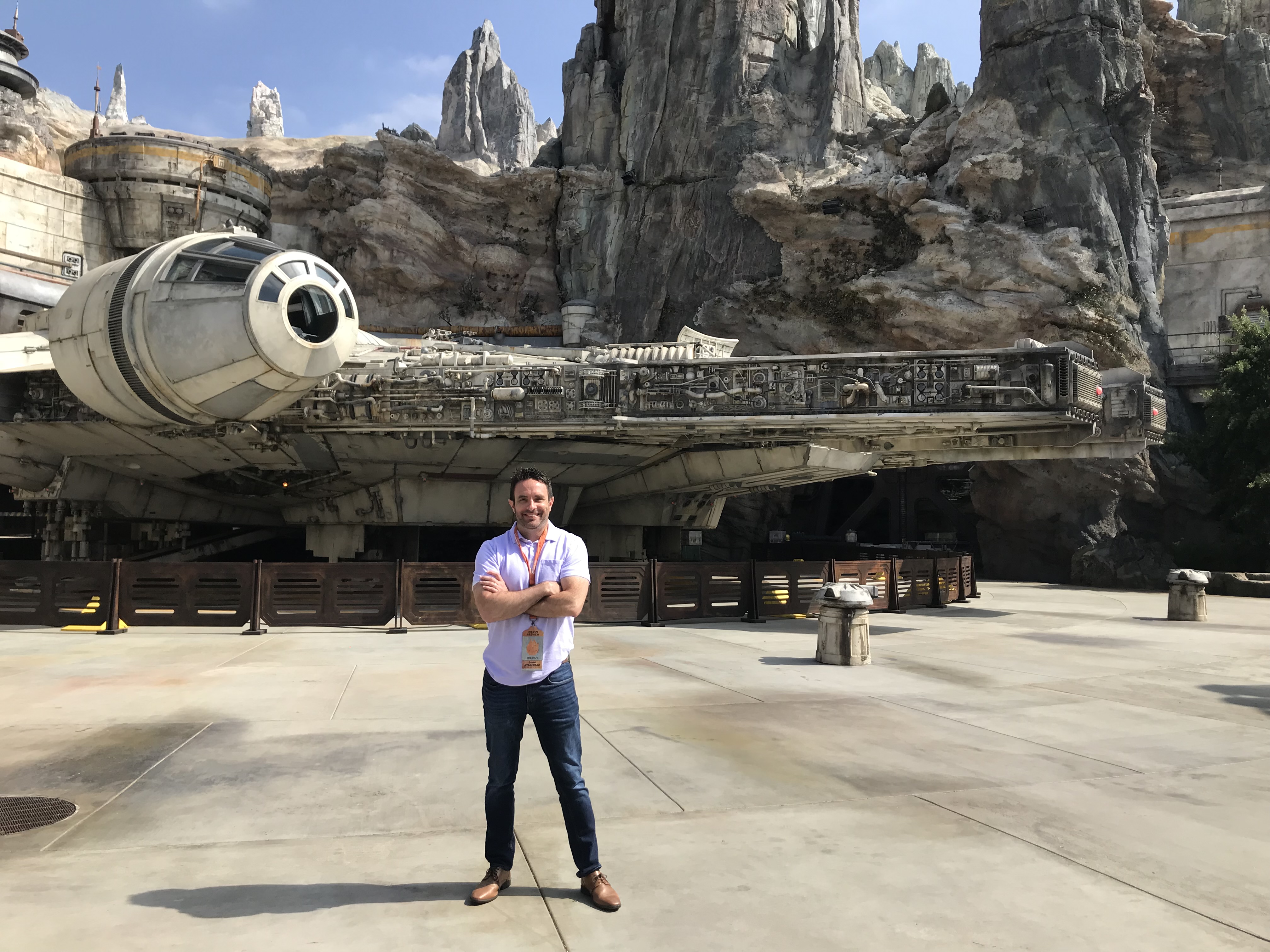 Star Wars: The Rise of Skywalker
Premieres Thu, Dec 19
Showing daily Dec 19 through Jan 16
Buy tickets online now - click here!
Lucasfilm and director J.J. Abrams join forces once again to take viewers on an epic journey to a galaxy far, far away with Star Wars: The Rise of Skywalker, the riveting conclusion of the seminal Skywalker saga, where new legends will be born and the final battle for freedom is yet to come.