Event Details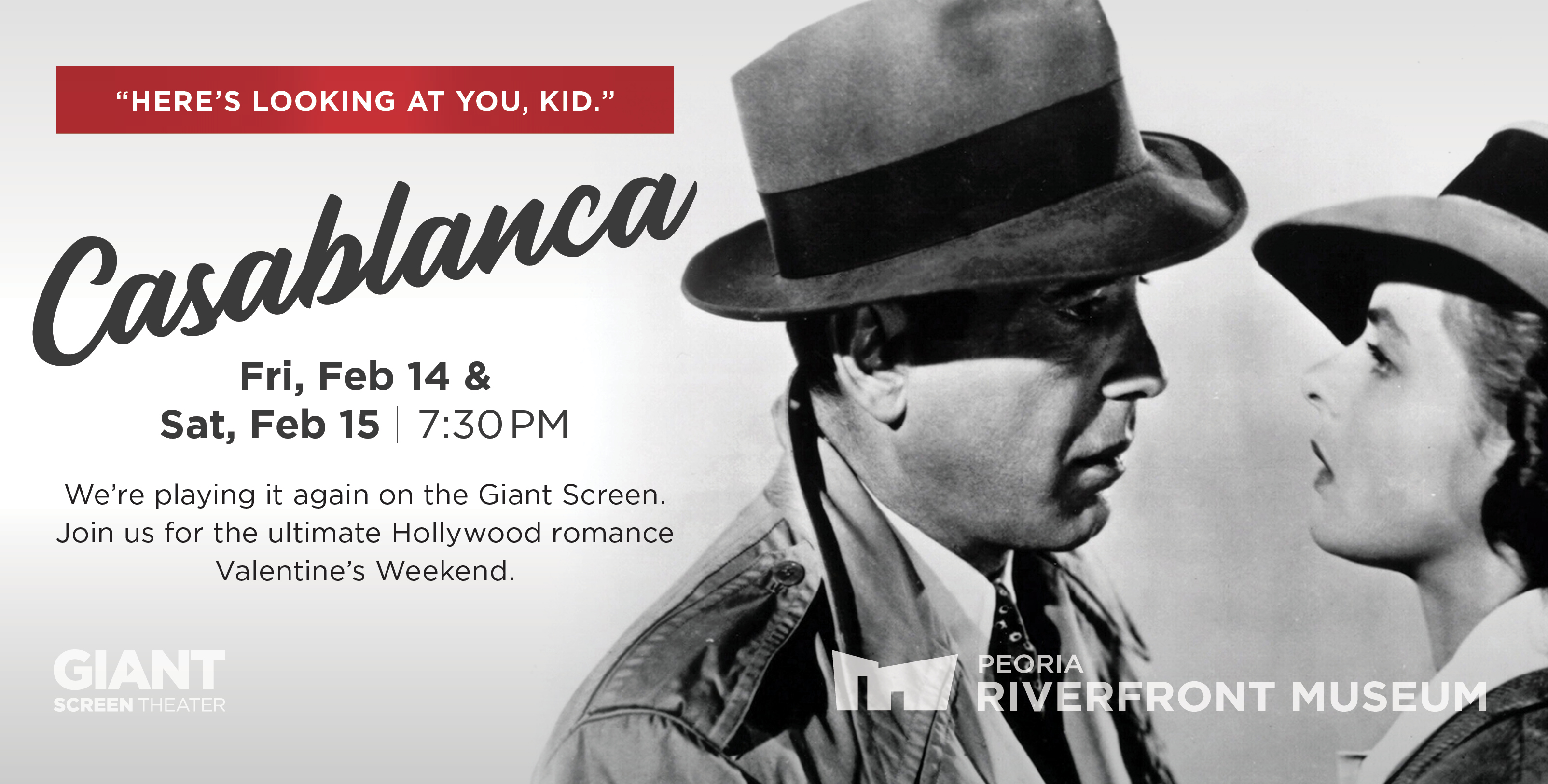 Casablanca
Fri, Feb 14 | 7:30 pm
Sat, Feb 15 | 7:30 pm
Giant Screen Theater
One of the most beloved films of all time, this captivating wartime adventure of romance and intrigue from director Michael Curtiz defies standard categorization. Rick Blaine (Humphrey Bogart), who owns a nightclub in Casablanca, discovers his old flame Ilsa (Ingrid Bergman) is in town with her husband, Victor Laszlo (Paul Henreid). Laszlo is a famed rebel, and with Germans on his tail, Ilsa knows Rick can help them get out of the country.
Members: $8.50 Adult, $7.50 Senior, $6.50 Child | Public: $10.50 Adult, $9.50 Senior, $8.50 Child
Buy tickets online now - click here.
Tickets & more info also available at the Museum or by phone: 309.686.7000.