Event Details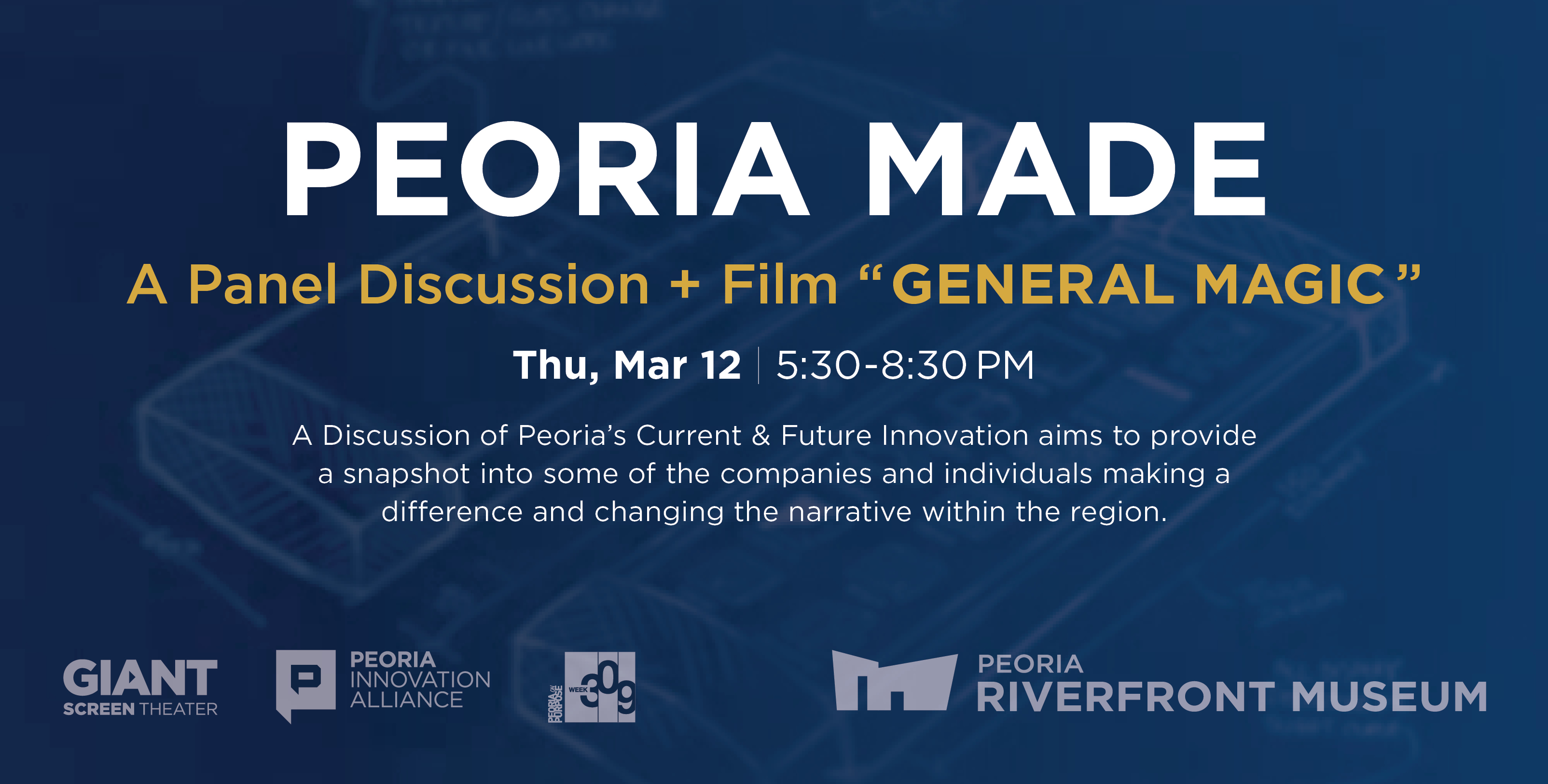 Tonight's event is postponed by the request from our partner organizations, Peoria Made, Peoria Innovation Alliance, and Peoria On Purpose. The Museum will publish the new date for this panel discussion and film screening as soon as it's scheduled. Thank you for your understanding, and we look forward to hosting this panel discussion at a later date.
Free Event! Peoria Made | A Panel Discussion + Film "General Magic" | POSTPONED
Co-Sponsored by Peoria Innovation Alliance
Thu, Mar 12 | 5:30-8:30 pm
Giant Screen Theater
Everyone strives for their community to be driven from an innovative spirit. But innovation is not a switch one can turn on. It is deeply rooted in who you are, what drives you and your vision for the future. It is with that understanding, although maybe not obvious or well known to the 'outside' world, or in fact maybe not even recognized in our own backyard, that innovation sets Peoria apart.
Peoria Made: A Discussion of Peoria's Current & Future Innovation aims to provide a snapshot into some of the companies and individuals making a difference and changing the narrative within the region.
Panel
Jake Hamann, Peoria Innovation Alliance / Peoria Made
Luke Haverhals, Natural Fiber Welding
Christine Deehring, Bump Boxes
Christell Frausto, Mezcal & Miel Company
Free & Open to the Public
More info also available at the Museum or by phone: 309.686.7000.