Event Details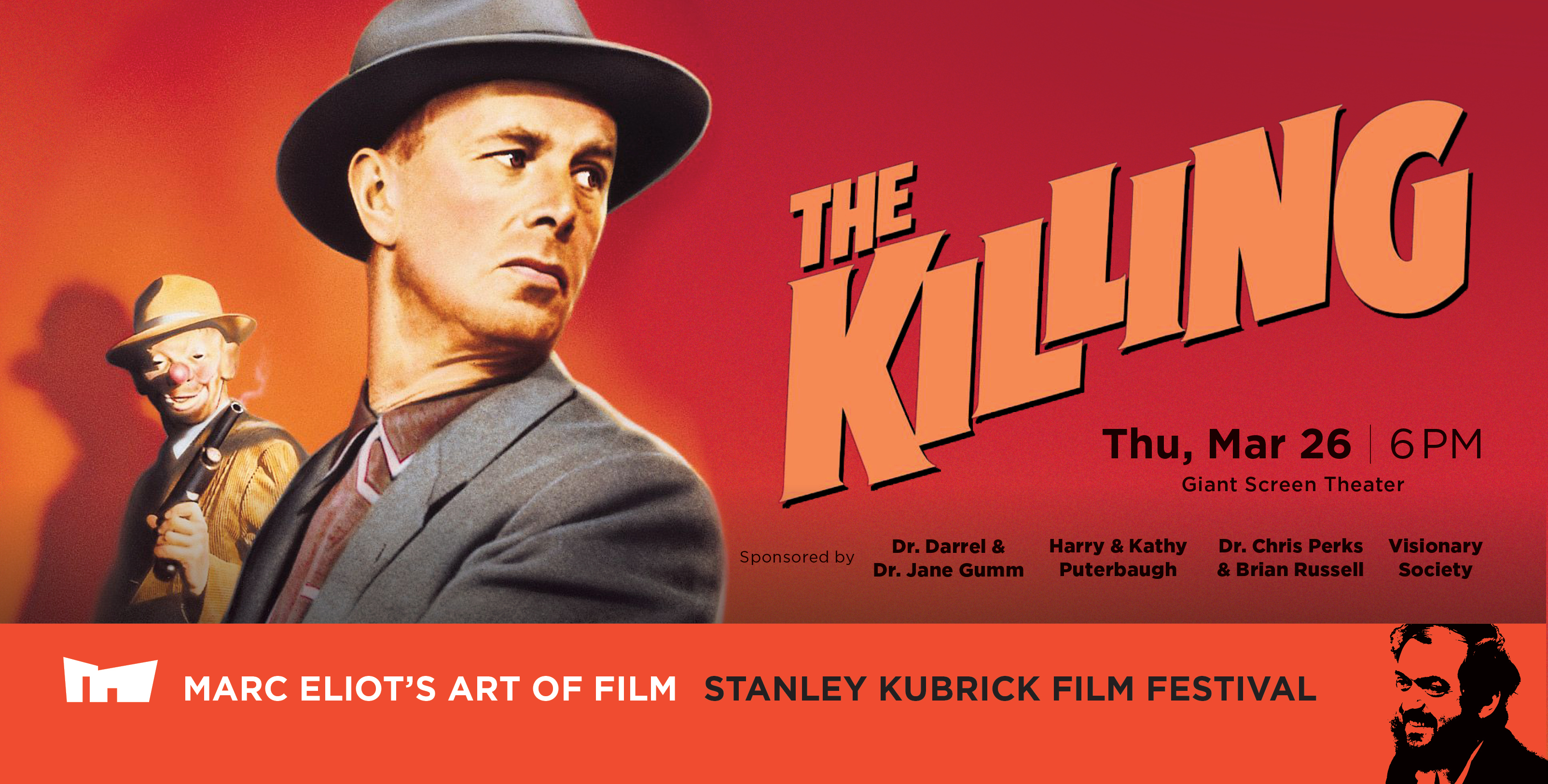 Marc Eliot's Art of Film: Stanley Kubrick
THE KILLING
TBD, 6 pm
Career criminal Johnny Clay (Sterling Hayden) recruits a sharpshooter (Timothy Carey), a crooked police officer (Ted de Corsia), a bartender (Joe Sawyer) and a betting teller named George (Elisha Cook Jr.), among others, for one last job before he goes straight and marries his fiancee, Fay (Coleen Gray). But when George tells his restless wife, Sherry (Marie Windsor), about the scheme to steal millions from the racetrack where he works, she hatches a plot of her own. 1956. B&W. 1h 25min.
Internationally known bestselling Hollywood author, film critic and historian Marc Eliot returns to Peoria Riverfront Museum to continue his fascinating insights on the Art of Film. For this program, he will examine, in detail, the masterworks of Stanley Kubrick. Get your all-access passes to all four films or individual film tickets now before they are sold out!
Individual Films: Member $13 | Public $15
ALL ACCESS PASS: Member $42 | Public $50
All Access Pass includes admission to all 4 films, discussions and book signings!
Thu, TBD, 6 pm - "The Killing"; Fri, TBD, 6 pm - "Paths of Glory";  Sat, TBD, 6 pm - "Lolita";  Sun, TBD, 6 pm - "2001: A Space Odyssey"