Event Details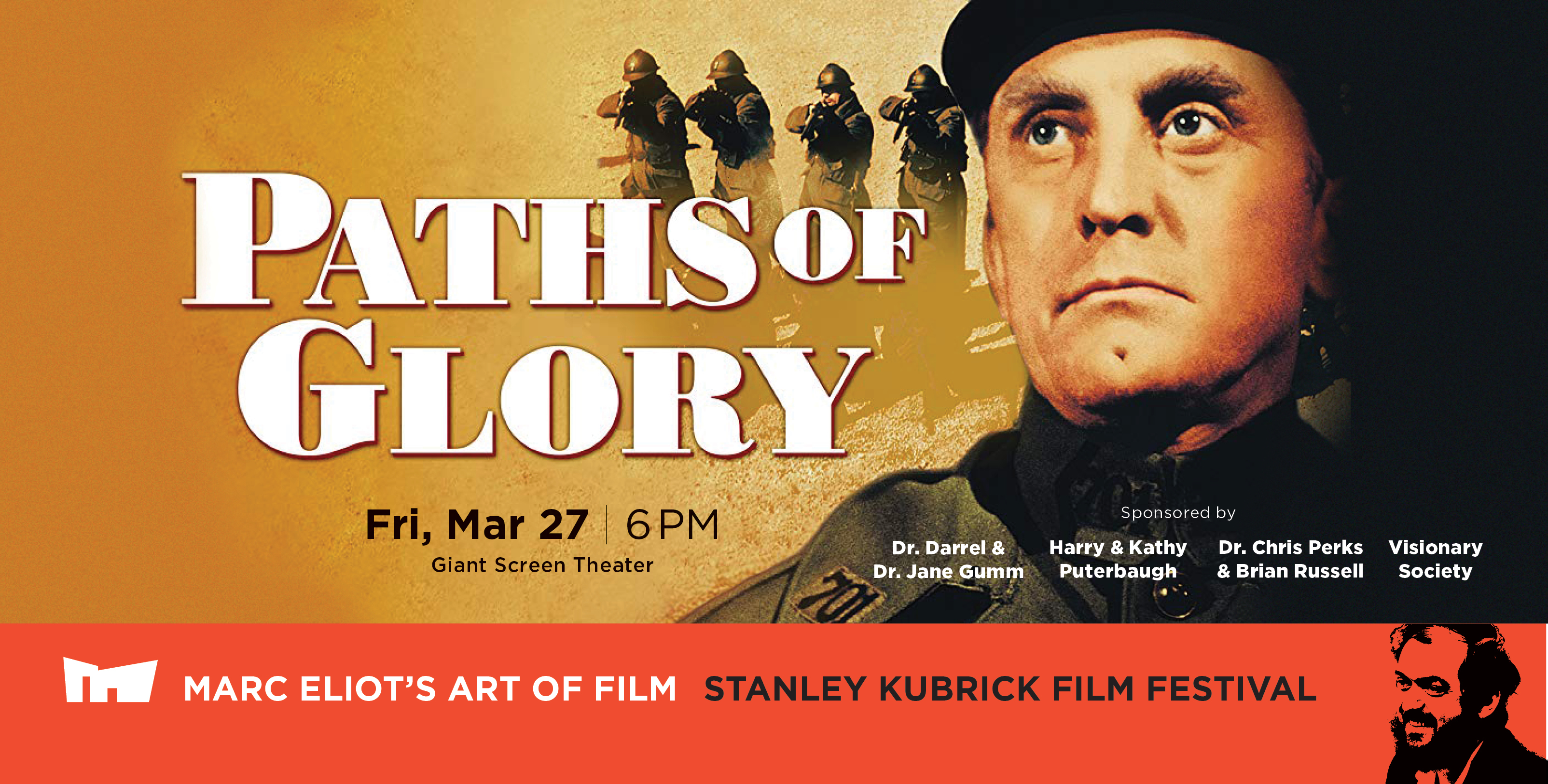 Marc Eliot's Art of Film: Stanley Kubrick
PATHS OF GLORY
During World War I, commanding officer General Broulard (Adolphe Menjou) orders his subordinate, General Mireau (George Macready), to attack a German trench position, offering a promotion as an incentive. Though the mission is foolhardy to the point of suicide, Mireau commands his own subordinate, Colonel Dax (Kirk Douglas), to plan the attack. When it ends in disaster, General Mireau demands the court-martial of three random soldiers in order to save face. 1957. B&W. 1h 28m. 
Internationally known bestselling Hollywood author, film critic and historian Marc Eliot returns to Peoria Riverfront Museum to continue his fascinating insights on the Art of Film. For this program, he will examine, in detail, the masterworks of Stanley Kubrick. Get your all-access passes to all four films or individual film tickets now before they are sold out!
TICKETS
Individual Films: Member $13 | Public $15
ALL ACCESS PASS: Member $42 | Public $50 
All Access Pass includes admission to all 4 films, discussions and book signings!
Thu, TBD, 6 pm - "The Killing"; Fri, TBD, 6 pm - "Paths of Glory"; Sat, TBD, 6 pm - "Lolita"; Sun, TBD, 6 pm - "2001: A Space Odyssey"