Event Details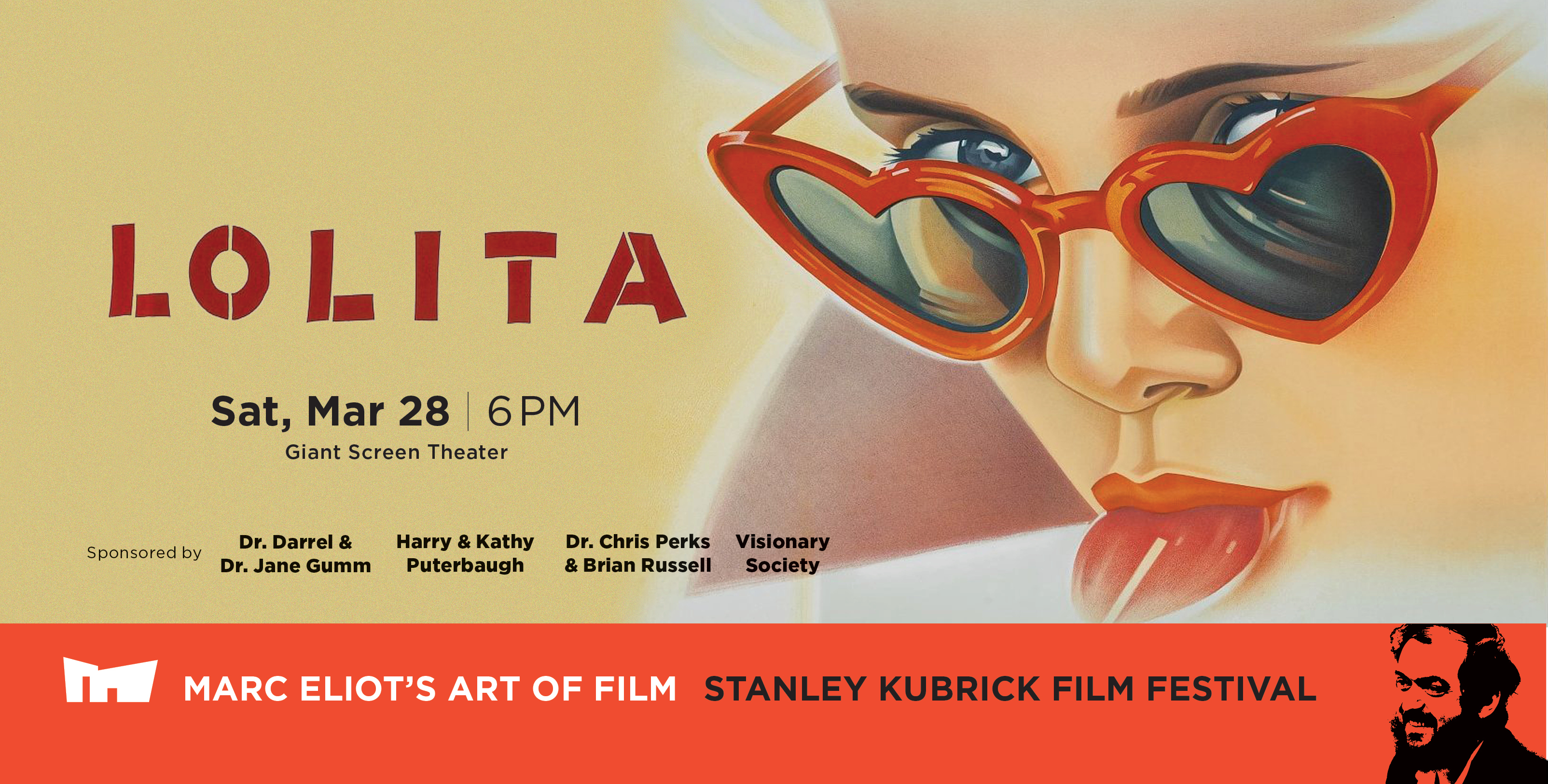 Marc Eliot's Art of Film: Stanley Kubrick
LOLITA
With a screenplay penned by the author himself, Stanley Kubrick brings Vladimir Nabokov's controversial tale of forbidden love to the screen. Humbert Humbert (James Mason) is a European professor who relocates to an American suburb, renting a room from lonely widow Charlotte Haze (Shelley Winters). Humbert marries Charlotte, but only to nurture his obsession with her comely teenage daughter, Lolita (Sue Lyon). After Charlotte's sudden death, Humbert has Lolita all to himself -- or does he? 1962. B&W. 2h 33min. 
Internationally known bestselling Hollywood author, film critic and historian Marc Eliot returns to Peoria Riverfront Museum to continue his fascinating insights on the Art of Film. For this program, he will examine, in detail, the masterworks of Stanley Kubrick. Get your all-access passes to all four films or individual film tickets now before they are sold out!
TICKETS
Individual Films: Member $13 | Public $15
ALL ACCESS PASS: Member $42 | Public $50
All Access Pass includes admission to all 4 films, discussions and book signings!
Thu, TBD, 6 pm - "The Killing"; Fri, TBD, 6 pm - "Paths of Glory"; Sat, TBD, 6 pm - "Lolita"; Sun, TBD, 6 pm - "2001: A Space Odyssey"