Event Details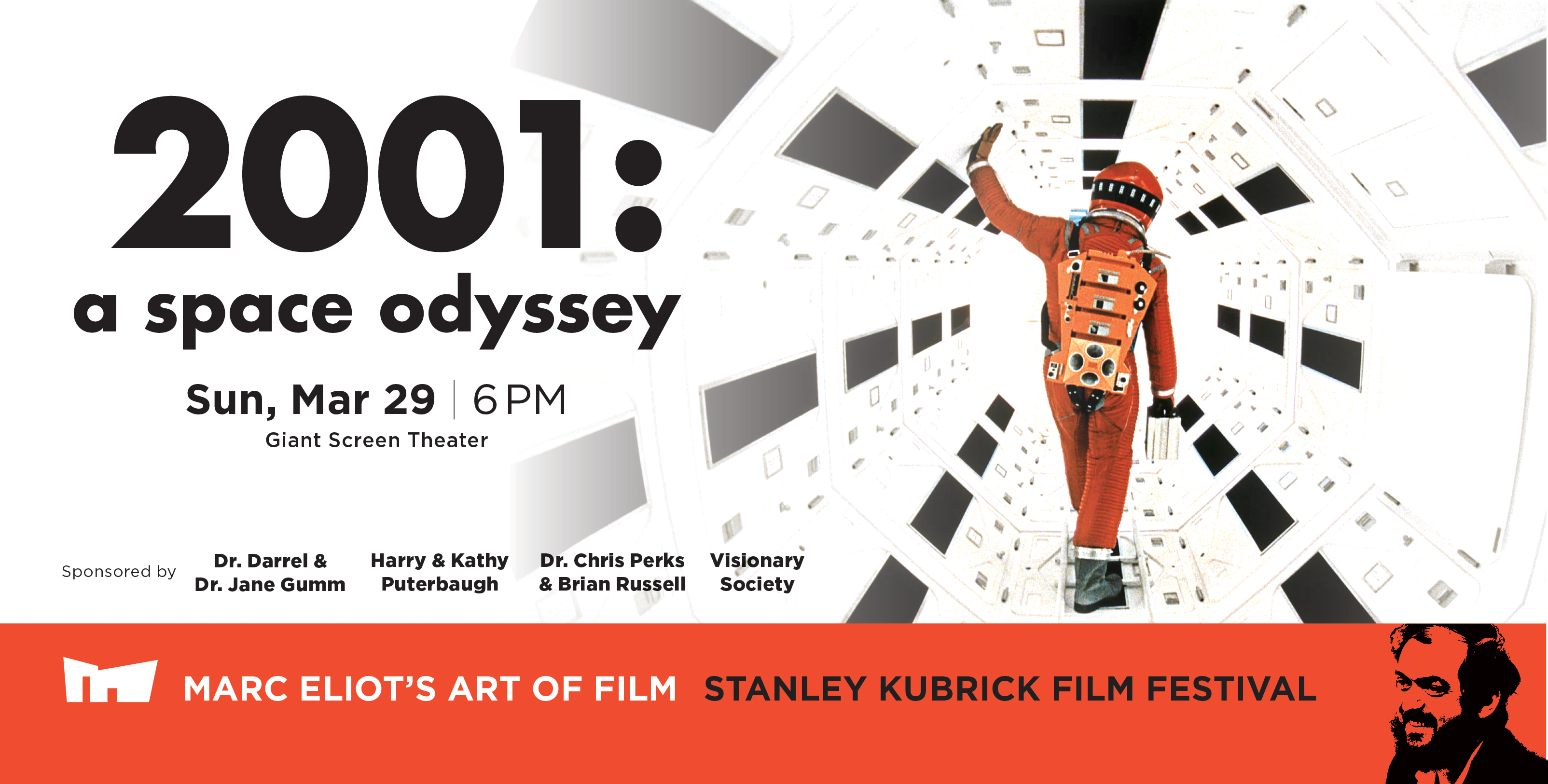 Marc Eliot's Art of Film: Stanley Kubrick
2001: A SPACE ODYSSEY
An imposing black structure provides a connection between the past and the future in this enigmatic adaptation of a short story by revered sci-fi author Arthur C. Clarke. When Dr. Dave Bowman (Keir Dullea) and other astronauts are sent on a mysterious mission, their ship's computer system, HAL, begins to display increasingly strange behavior, leading up to a tense showdown between man and machine that results in a mind-bending trek through space and time. 1968. 1h 25min. 
Internationally known bestselling Hollywood author, film critic and historian Marc Eliot returns to Peoria Riverfront Museum to continue his fascinating insights on the Art of Film. For this program, he will examine, in detail, the masterworks of Stanley Kubrick. Get your all-access passes to all four films or individual film tickets now before they are sold out!
TICKETS
Individual Films: Member $13 | Public $15
ALL ACCESS PASS: Member $42 | Public $50
All Access Pass includes admission to all 4 films, discussions and book signings!
Thu, TBD, 6 pm - "The Killing"; Fri, TBD, 6 pm - "Paths of Glory"; Sat, TBD, 6 pm - "Lolita"; Sun, TBD, 6 pm - "2001: A Space Odyssey"