Event Details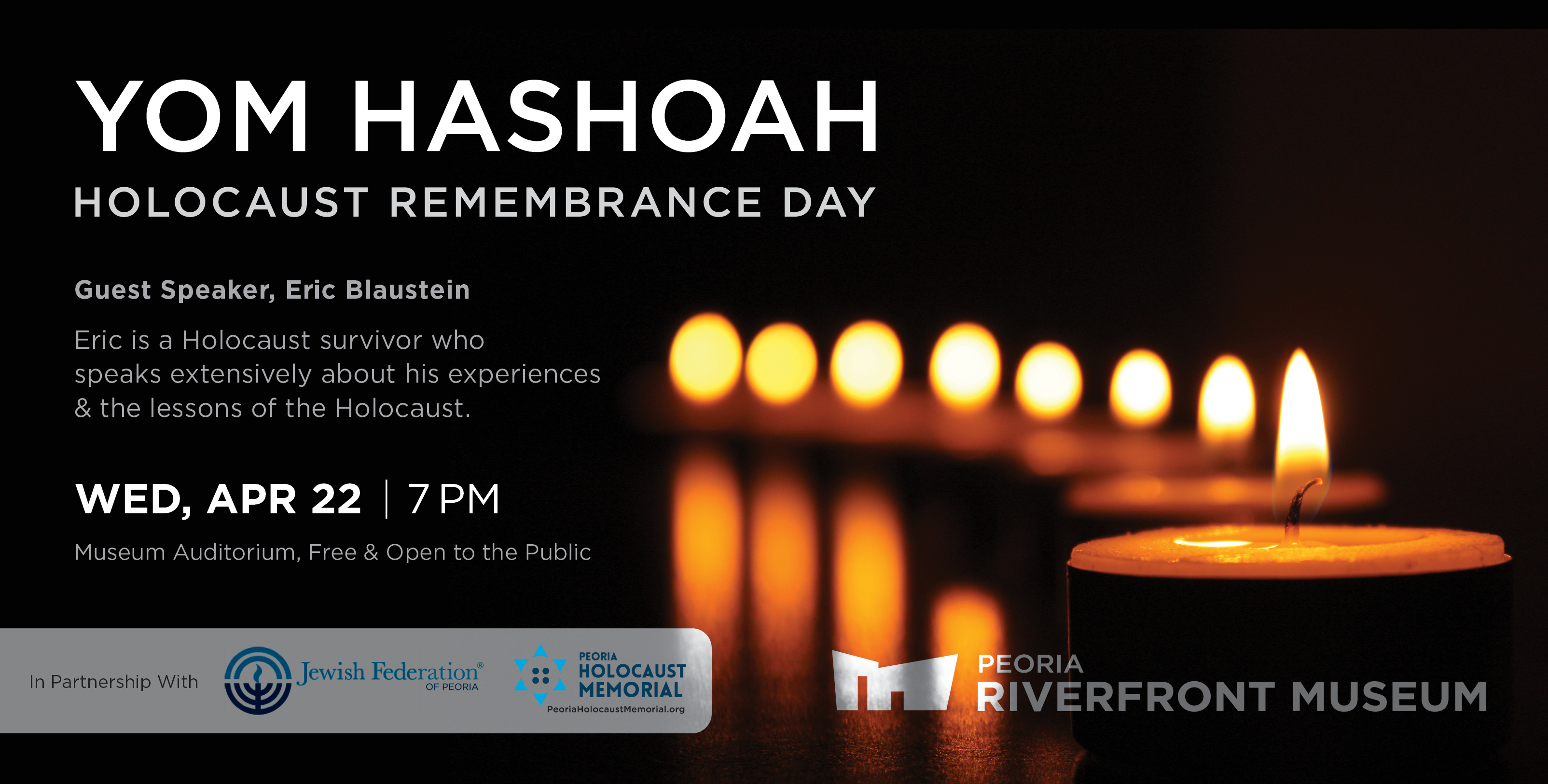 IN-PERSON EVENT AT MUSEUM CANCELED
Yom HaShoah | Holocaust Remembrance Day
Eric Blaustein, Holocaust Survivor
Guest Speaker
Born in Germany in 1926, Blaustein was 12 years old when German officers arrested thousands of Jews, including his father, and sent them to concentration camps.
The date was November 9, 1938, a night that would become known as "Kristallnacht" or the Night of Broken Glass. Blaustein managed to avoid Nazi authorities until December 1944, but at 17 he was sent to Buchenwald.
In the Camp, he assumed the identity of a dead Italian prisoner and was able to survive until American forces arrived.
In Partnership with the Jewish Federation of Peoria & Peoria Holocaust Memorial.