Event Details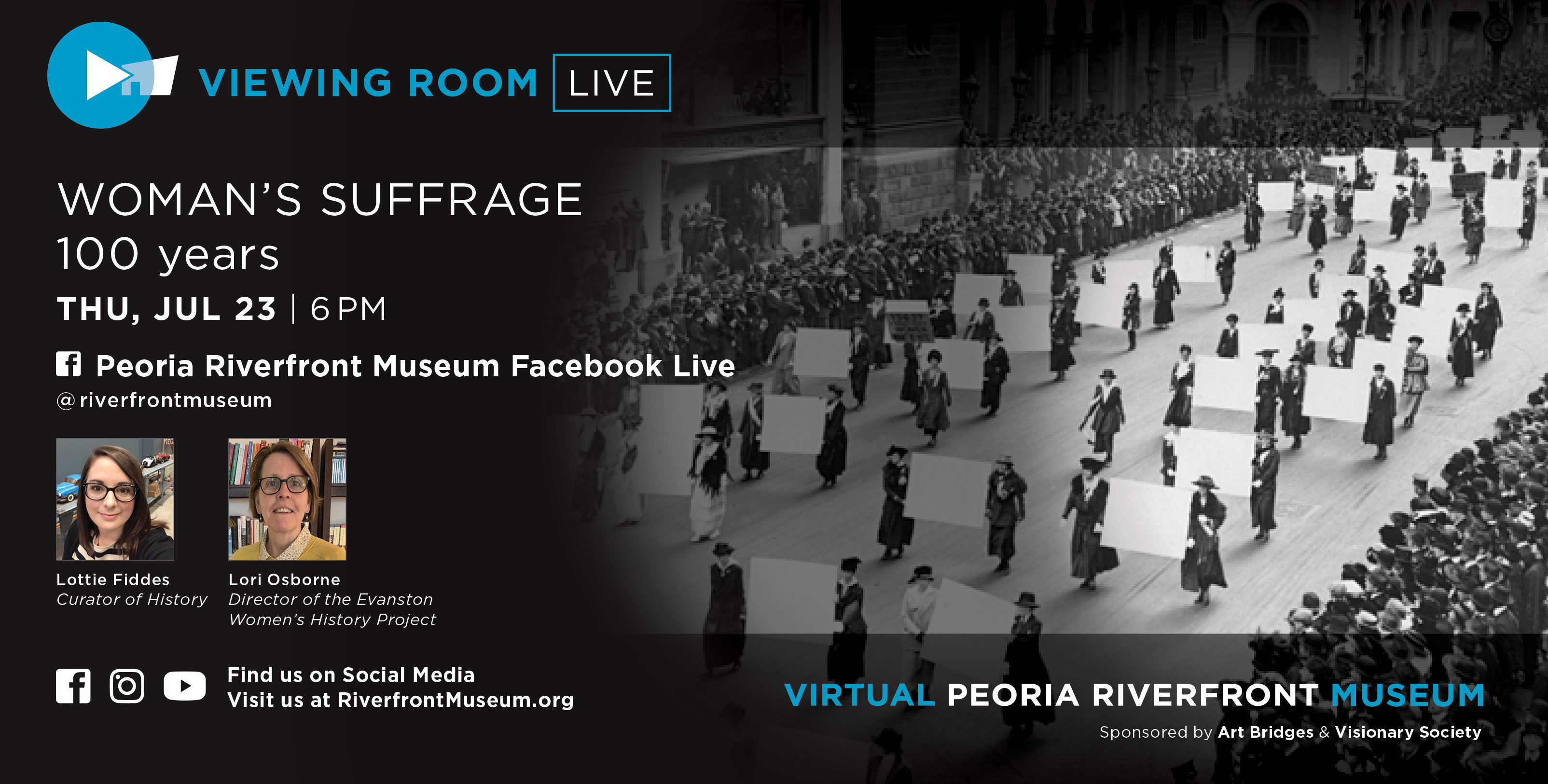 Viewing Room LIVE | Illinois Women and the Fight for the Vote
Thu, Jul 23 | 6 pm
Peoria Riverfront Museum's Facebook page (@riverfrontmuseum)
A century ago, Illinois women fought a long, hard battle for full citizenship and the chance to improve society through their electoral power. In 1913 they won an important victory: the right to vote in federal and municipal elections. In 1919, Illinois was the first state to ratify the 19th amendment granting all American women the right to vote.
Join Curator of History, Lottie Fiddes, and Director of the Evanston Women's History Project, Lori Osborne LIVE on Facebook to discuss Illinois women's struggles, their accomplishments and failures, their vision of social change, and their legacy.
Lori Osborne is director of the Evanston Women's History Project, a community-wide project to document the significant contributions Evanston women have made to the community. She also serves as the director of the Frances Willard House Museum in Evanston, Illinois.
Osborne currently serves on the board of the National Collaborative for Women's History Sites (NCWHS) which works to increase the level of women's history interpretation at all historic sites. She is the Illinois Coordinator for the Votes for Women Trail, which is a NCWHS project in honor of the 100th Anniversary of the 19th (Suffrage) Amendment. She also serves on the Women's Suffrage Anniversary Committee of the League of Women Voters of Illinois. Osborne holds a Master's Degree in English Literature from the University of Chicago and a Master's Degree in Public History from Loyola University Chicago.