Event Details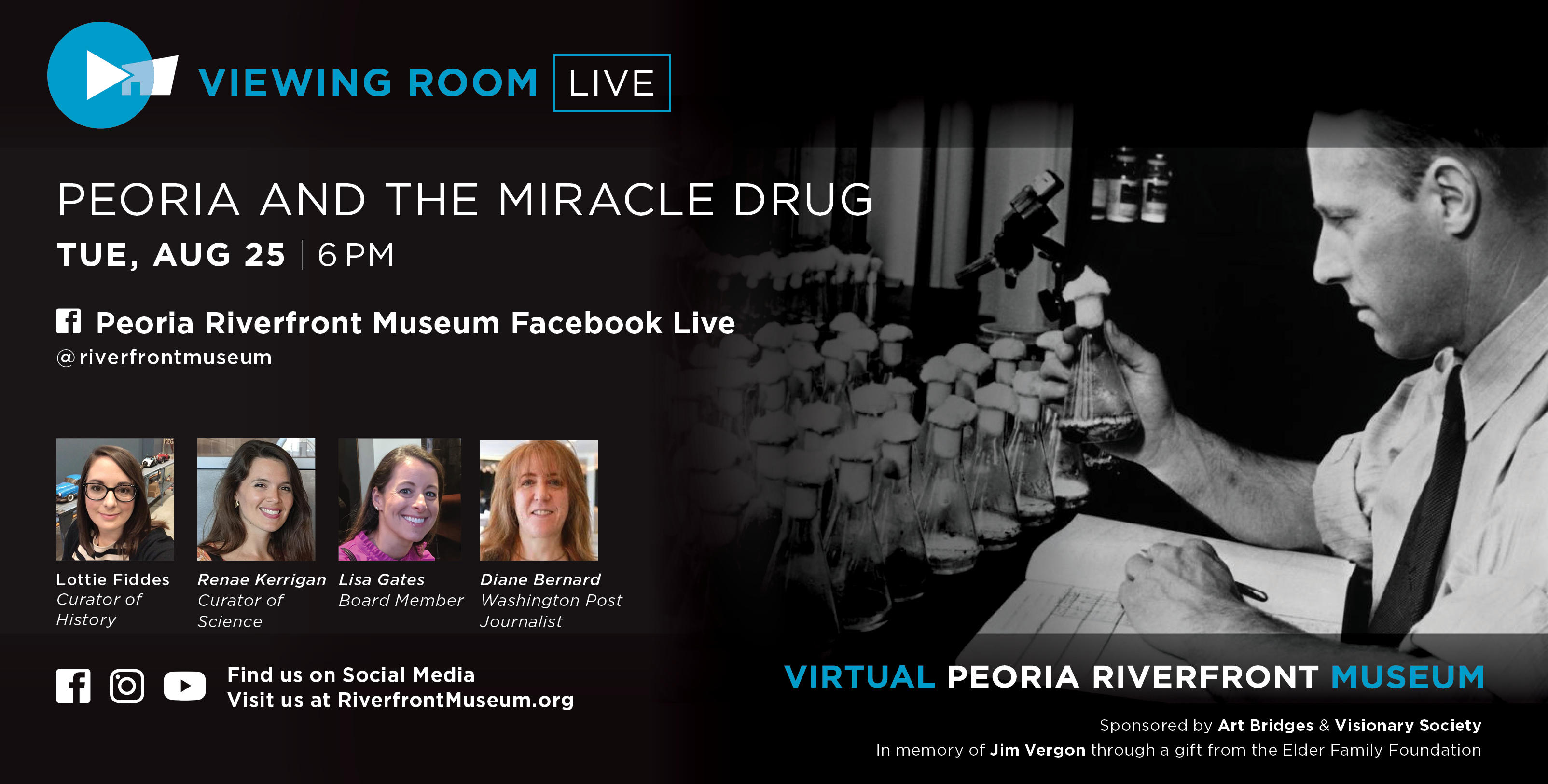 Viewing Room LIVE | Peoria and the Miracle Drug
Featuring Diane Bernard of the Washington Post, and Lisa Gates of RLI
Tue, Aug 25 | 6 pm
Peoria Riverfront Museum's Facebook page (@riverfrontmuseum)
During WWII, soldiers were dying from infections at an alarming rate. Penicillin, discovered in 1928, could be the answer, but its mass production eluded scientists until they brought the mold to Peoria's USDA lab. By 1944, the "miracle drug" was in mass production.
Join Renae Kerrigan, Curator of Science, and Lottie Fiddes, Curator of History, along with special guests Diane Bernard of the Washington Post, and Lisa Gates of RLI corporation LIVE on Facebook to discuss the story of penicillin, and Peoria's important role in bringing the antibiotic to the world.
Diane Bernard is a freelance journalist based in the Washington, D.C. area. She's a regular contributor to The Washington Post's Retropolis section, which looks at history relevant to the news today. Prior to that she was a full-time multi-platform editor at The Washington Post and a general news reporter at the Wilmington Star-News in North Carolina. Before entering journalism, she worked as a researcher for historical documentaries for PBS and independent filmmakers.