Event Details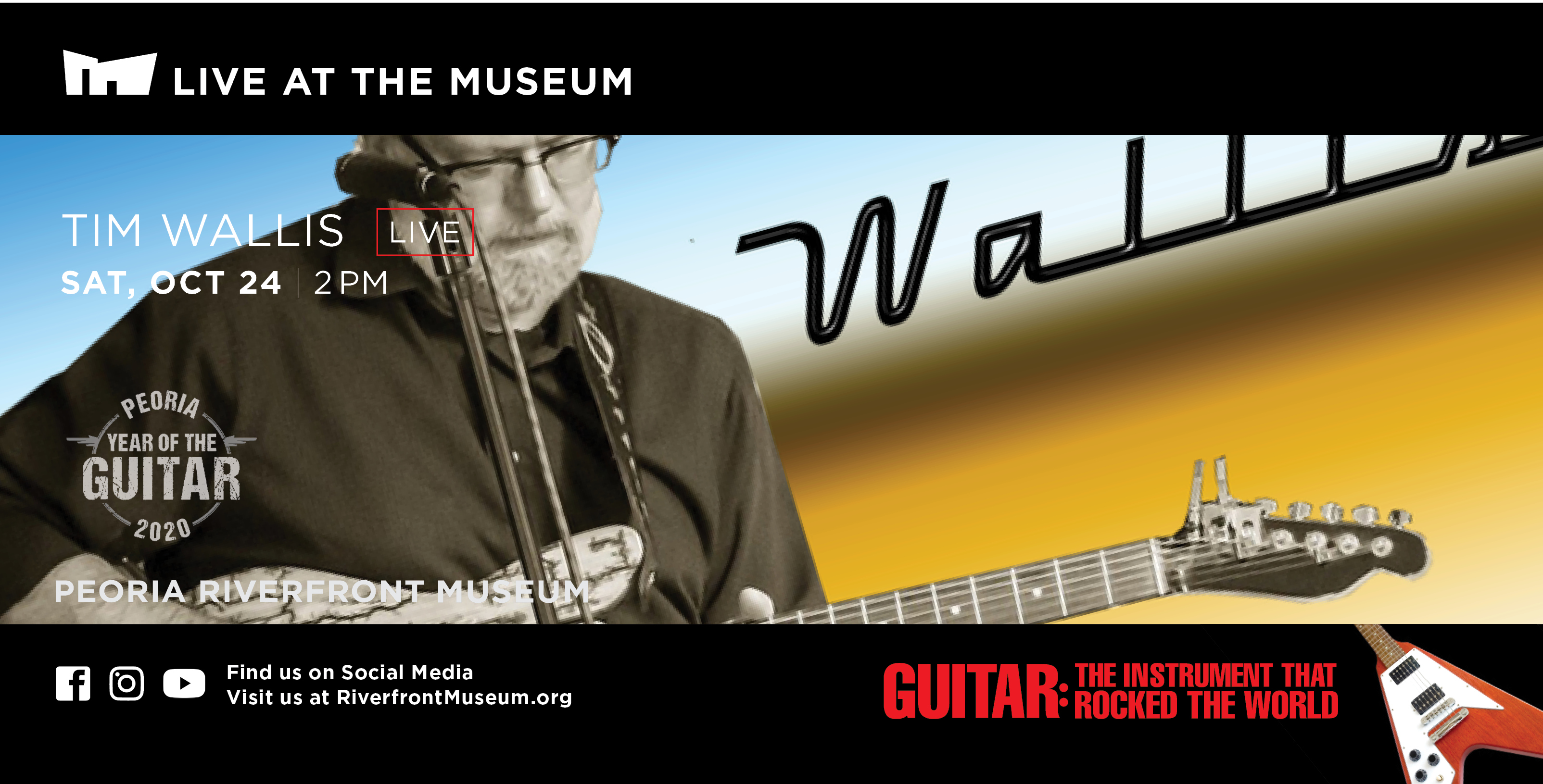 LIVE at the Museum | Tim Wallis
Sat, Oct 24 | 2-3 pm
International Features Gallery
Join local musicians in the "GUITAR" exhibition for live music every Saturday.
In 1971, at the age of nine, Tim Wallis first began playing guitar. Since then, not only has he made his mark in the guitar world as one of the most innovative guitarists, he's also a successful inventor, songwriter, singer, audio/video producer and radio/tv host. 
Tim's style of guitar playing is deeply rooted in Western Swing, Jazz, Classic Country and Americana. By using his Multi String Bender Bridge Inventions and String Drops, he can play Pedal Steel Guitar licks and Jazz chords that would be virtually impossible to play without them. Tim is also known for his Chicken Pickin' style of playing. His ability to play intricate double and triple stops at breakneck speeds has impressed even the toughest critics as well as very well known influential guitarists. 
His musical instrument related inventions have sold all over the world and several have been licensed to major companies.
With nearly 50 years of experience and thousands of gigs he's played, Tim knows how to entertain an audience.