Event Details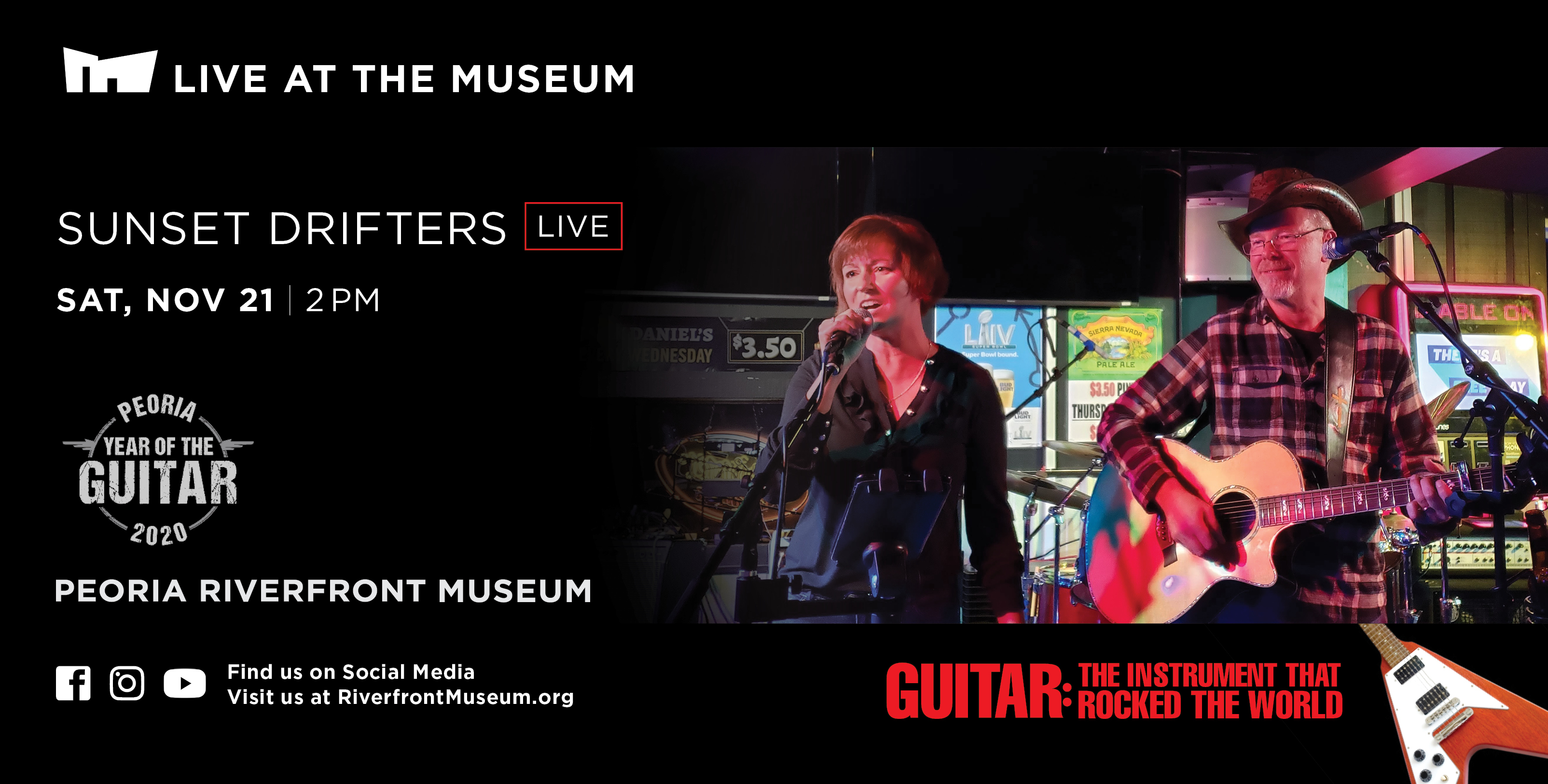 LIVE on the Museum's YouTube Channel | Sunset Drifters
Sat, Nov 21 | 2-3 pm 
Peoria Riverfront Museum YouTube Channel (PeoriaRiverfrontMuse) - Click Here
Watch the LIVE Premiere - Click Here 
Join local musicians in the "GUITAR" exhibition for live music every Saturday.
Steve and Mary Duitsman are a married duo performing acoustic covers of classic rock, country and more. They currently live in central Illinois but love the island lifestyle and enjoy traveling to their favorite beaches, singing and playing along the way. Steve and Mary have been performing as a duo for the past few years and are now known as the Sunset Drifters.
Steve has been playing guitar and bass for many years. He is one of the founding members of Up the Creek and previously played with the Stevill Dan Band. Mary has been a guest vocalist with Up the Creek and other bands. Steve and Mary have also both been active in praise bands at church for 20 years.
Steve and Mary enjoy playing private events, local venues, and taking their music on the road.