Event Details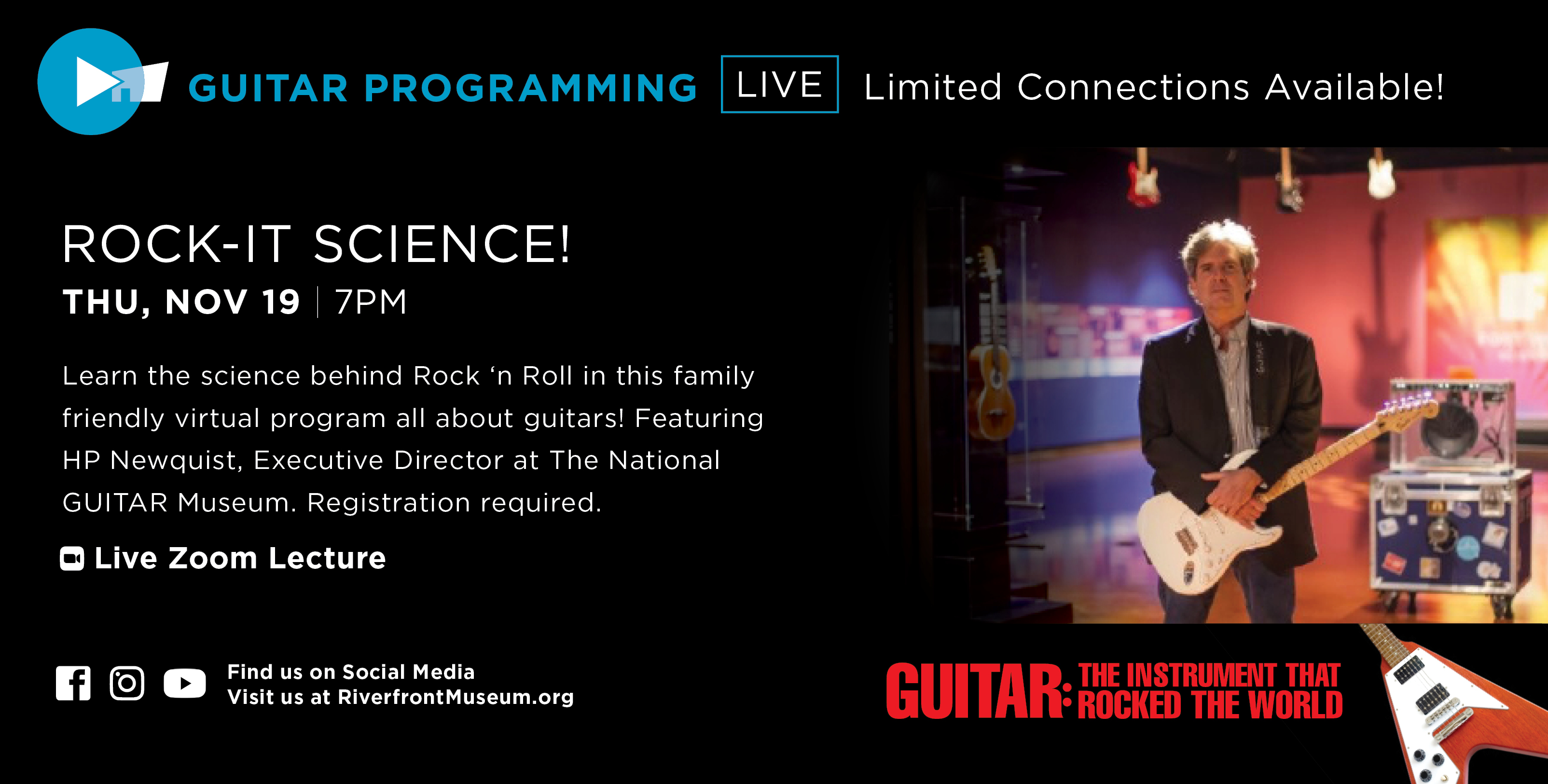 Rock-It Science! |  Featuring HP Newquist | CANCELLED
Thu, Nov 19 | 7 pm
Virtual Program, Zoom Connection
Learn the science behind Rock 'n Roll in this family friendly virtual program all about guitars! Ever wondered how a guitar works? What's the difference between an acoustic and electric guitar? Find our all of this and much more in this awesome virtual experience! 
Advanced registration required, limited connections available. 
Advanced registration required. After registration you'll receive an email with the Zoom link for your date's connection.
Zoom Connection | one connection per household please, limited connections available!
HP Newquist
An award-winning author, documentary director, broadcast producer, and the former Editor-in-Chief of GUITAR Magazine, HP Newquist oversees the development of The National GUITAR Museum and also serves as its chief curator. His unique background and experience have led to the creation of an innovative museum and a successful exhibition that is engaging, entertaining, and educational. During the course of his career, Newquist has worked with hundreds of guitarists, written more than twenty books that have been translated into dozens of languages, and worked on making advanced technology an everyday reality. His newest book, BEHEMOTH, is available now.