Event Details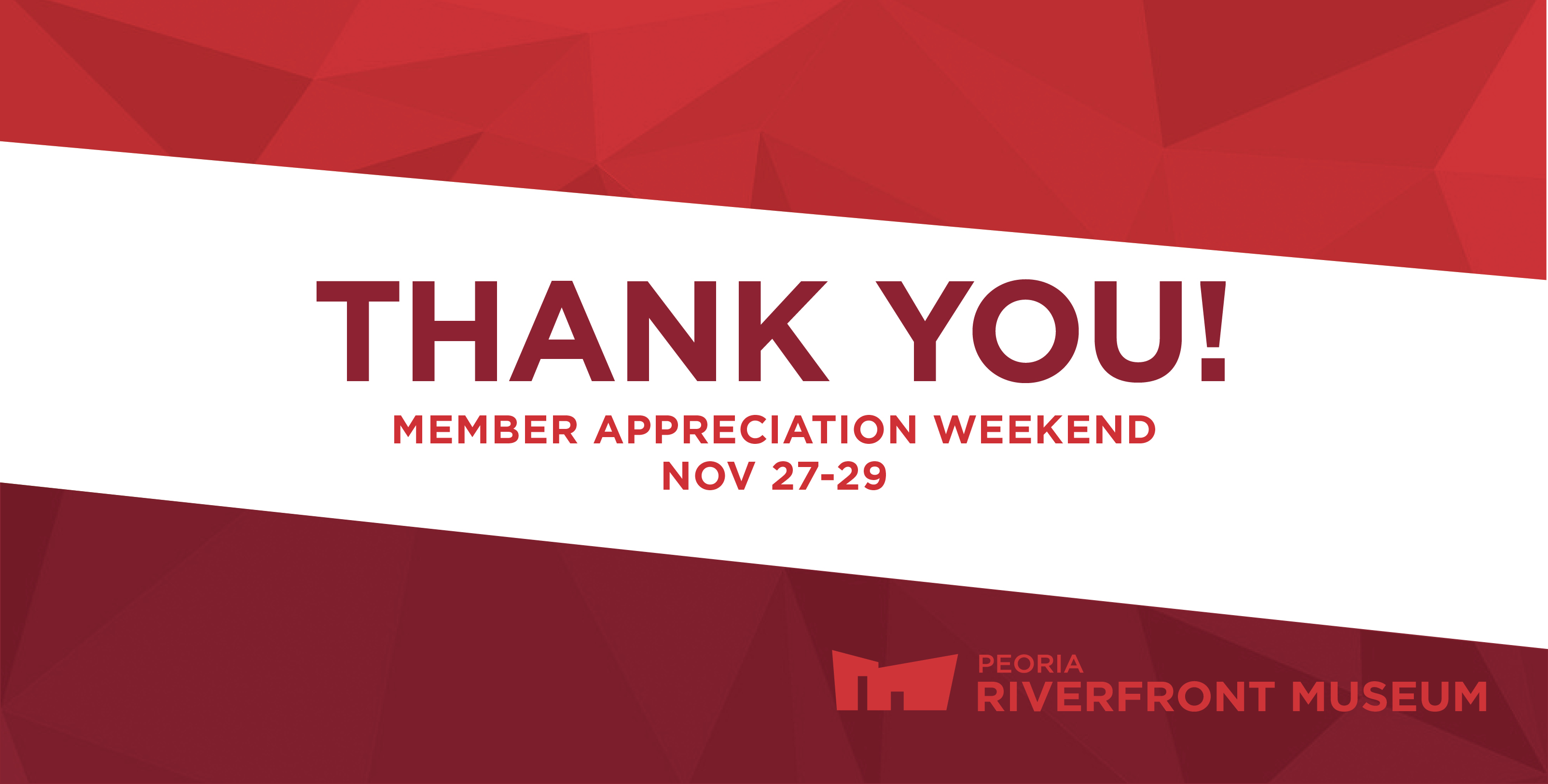 Member Appreciation Weekend
Nov 27-29
Due to the new mitigation measures announced by the governor this week, the Museum will be closed to the public until further notice starting today. Our Peoria Riverfront Museum team of staff, volunteers, and board members still want to say "Thank you!" for your support as a member of the Museum family. Please enjoy these members-only perks the weekend of November 27-29 for Virtual Member Appreciation Weekend.
Thanks for your continued support!
$10 Off Memberships*
30% Off Everything in the Museum Store** and 50% off Guitar Merchandise.
Free Virtual Marc Eliot's Art of Film | Bridge on the River Kwai - more info to come!
Nov. 27 | 7 PM - Free Virtual Viewing of "Big Astronomy" with a LIVE introduction from Planetarium Director Renae KerriganThe Big Astronomy planetarium film will be streamed in 360 degrees, live to the Peoria Riverfront Museum's YouTube channel. Take a vacation to exotic telescopes in remote reaches of Chile, from the comfort of your own home! You can view a 360 stream on your mobile device, on a desktop computer, or a VR headset.
*New, Renewal, or Gift Memberships. Offer valid Nov 27-29 only. Online sales use the code "10OFF". Cannot be combined with any other offers.**Minus consignment items.To renew your membership online, click here, or call 309.686.7000.