Event Details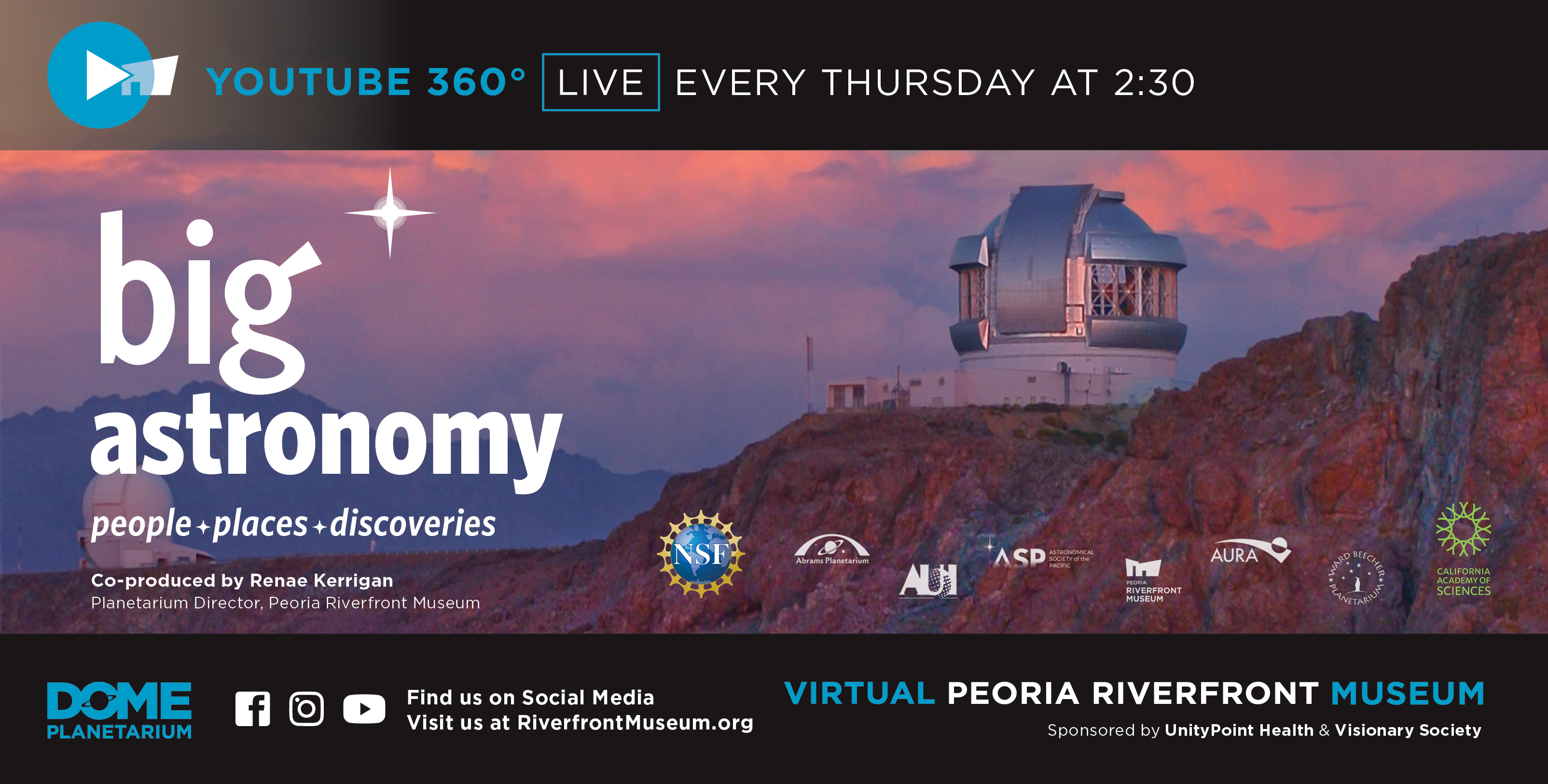 Big Astronomy Livestream | YOUTUBE 360
Every Thursday at 2:30
Tune in for a special 360 degree livestream of our newest Dome show, "Big Astronomy." Take a vacation to exotic telescopes in remote reaches of Chile, from the comfort of your own home! After the show, Planetarium Director Renae Kerrigan will answer your space questions.
It takes many people with diverse backgrounds, talents, and skills to run a world-class observatory. Meet a few of these people as they share the wonder of the sky and the excitement of discovery. Explore the world-class observatories nestled in northern Chile's mountains and learn why Chile, with its beautiful mountain ranges and clear, cloudless skies, creates an ideal environment for studying the cosmos.
Continue discovering! Participate in live conversations with observatory staff, explore exclusive behind-the-scenes footage, educational activities, and ongoing science experiments all at www.BigAstronomy.org
You can view a 360 livestream on your mobile device, a desktop computer, or a VR headset.