Event Details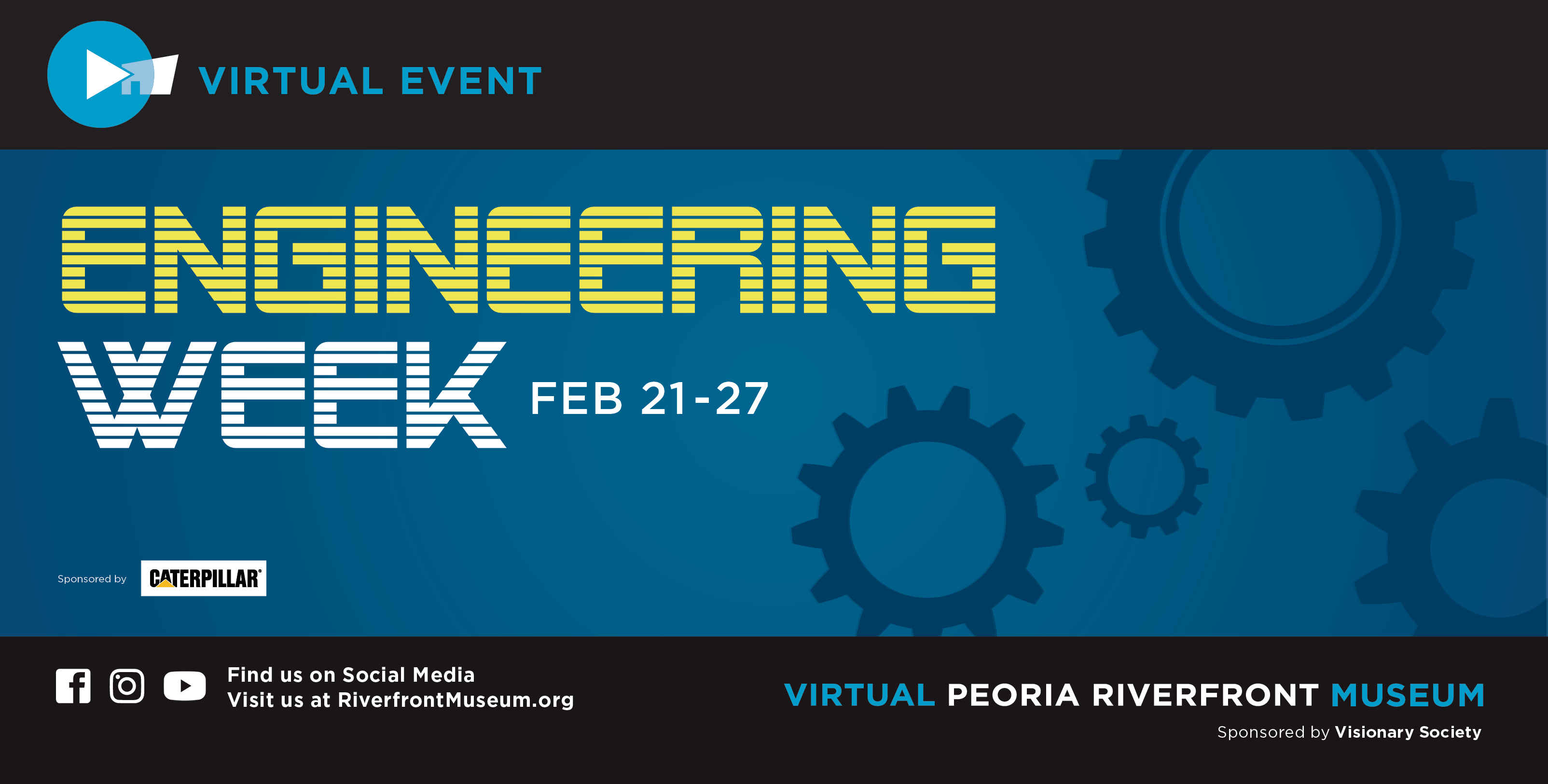 THU 2/25 @ 7:00 pm - Kitchen Chemistry
Society of Women Engineers - Central Illinois
centralillinois.swe.org
Register for the Zoom workshop here.
Reserve the kit here (1 per family, first come, first served).
You can pick up the kit at Peoria Riverfront Museum now Tuesday-Thursday from 10:00 am - 5:00 pm, and Friday-Saturday from 12:30 pm - 8:30 pm.
Upload a photo or video of yourself participating in this workshop here by midnight, Saturday, Feb. 27, to enter a drawing to win Leonardo da Vinci's Flying Machine Kit (winner announced Sunday, Feb. 28).
Find all of Peoria Riverfront Museum's Virtual Engineering Week programming here.