Event Details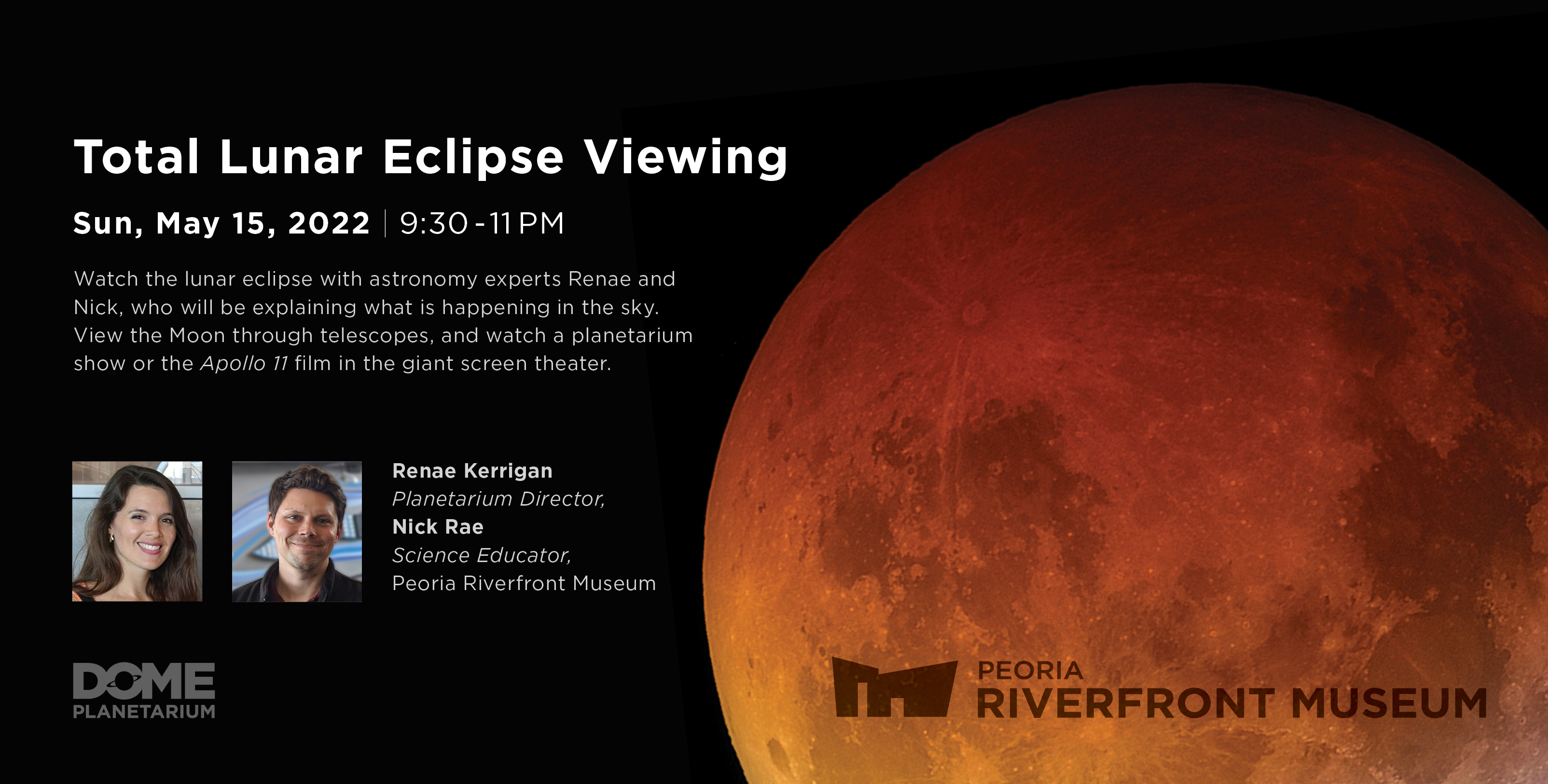 May 15, 2022 | 9:30-11 PM
$5 Members, $10 Non-Members
This May 15, there will be a total lunar eclipse visible across North America. Come watch this natural event with us at the Peoria Riverfront Museum! We will have telescopes set up for a more detailed look at the Moon, the Apollo 11: First Steps film in our Giant Screen Theater, and a planetarium show about solar and lunar eclipses in our Dome Planetarium. Astronomy experts Renae and Nick will be viewing the eclipse with you and assisting with the telescopes, explaining what is happening in the sky. Visit our concessions stand for refreshments, including beer and wine.
The lunar eclipse begins at 9:27 PM. The Moon will move into Earth's shadow, causing the Full Moon to appear dark and red-orange in color. The Moon will be fully eclipsed at 10:29 PM. Guests will be welcome to step outside for eclipse viewing with our astronomy educators and telescopes, and go back in the museum to take in the Giant Screen film or planetarium show.
This event is weather dependent. In the case of total cloud cover predicted, we will cancel the event by Noon on May 15, and purchased tickets will be refunded. If partially cloudy skies are predicted, the event will go ahead.