Event Details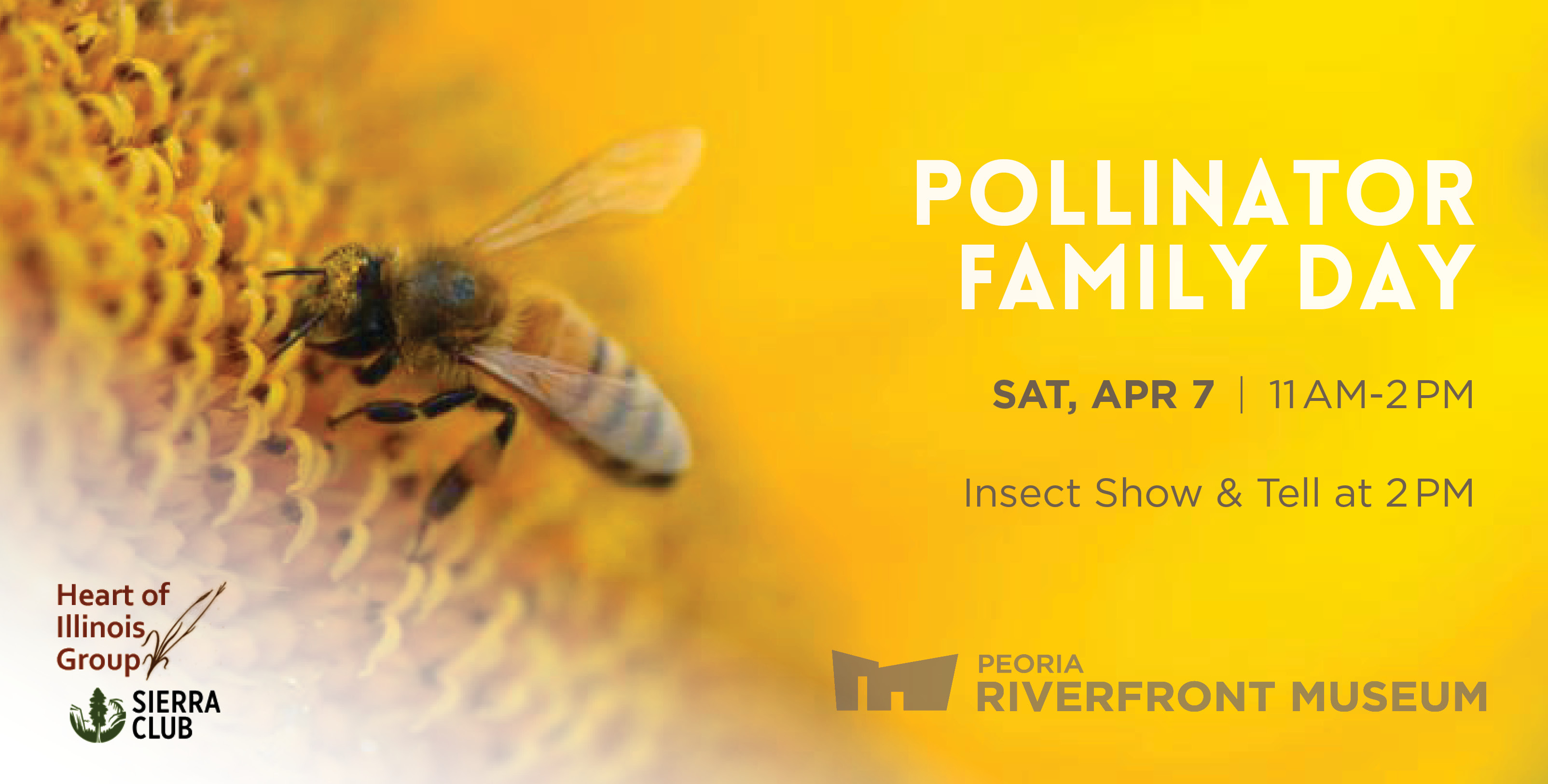 Pollinator Family Day
Sat, Apr 7 I 11 am-2 pm
Lobby
Butterflies, bees, beetles, bats and all types of pollinators are vital to our food system and a maintaining a healthy ecosystem. Many of these pollinators are facing a decline in population. Learn what you can do to help in a fun-filled family day! Learn about pollinators from community groups including the Heart of Illinois Sierra Club, the Peoria Academy of Science, the Heart of Illinois Beekeepers, FPNC Nature Trail Store, Global Village, Horseshoe Bottoms/Rocky Glen habitat, Monarch Update, Roadside Vegetation plans, Jacob Kuban - Peoria Wilds, Seed Savers, University of Illinois Extension Service and more!
Special Lecture at 2 pm!
Illinois Insect Show & Tell
Sat, Apr 7 | 2 pm
River Classroom
Frank Hitchell, local insect expert with the Entomology Section of the Peoria Academy of Science, will show off insects native to Illinois. He will discuss insect collection and answer questions.
Pollinator Day activities are free. 
Regular admission applies to museum galleries, Planetarium, and Giant Screen Theater films.