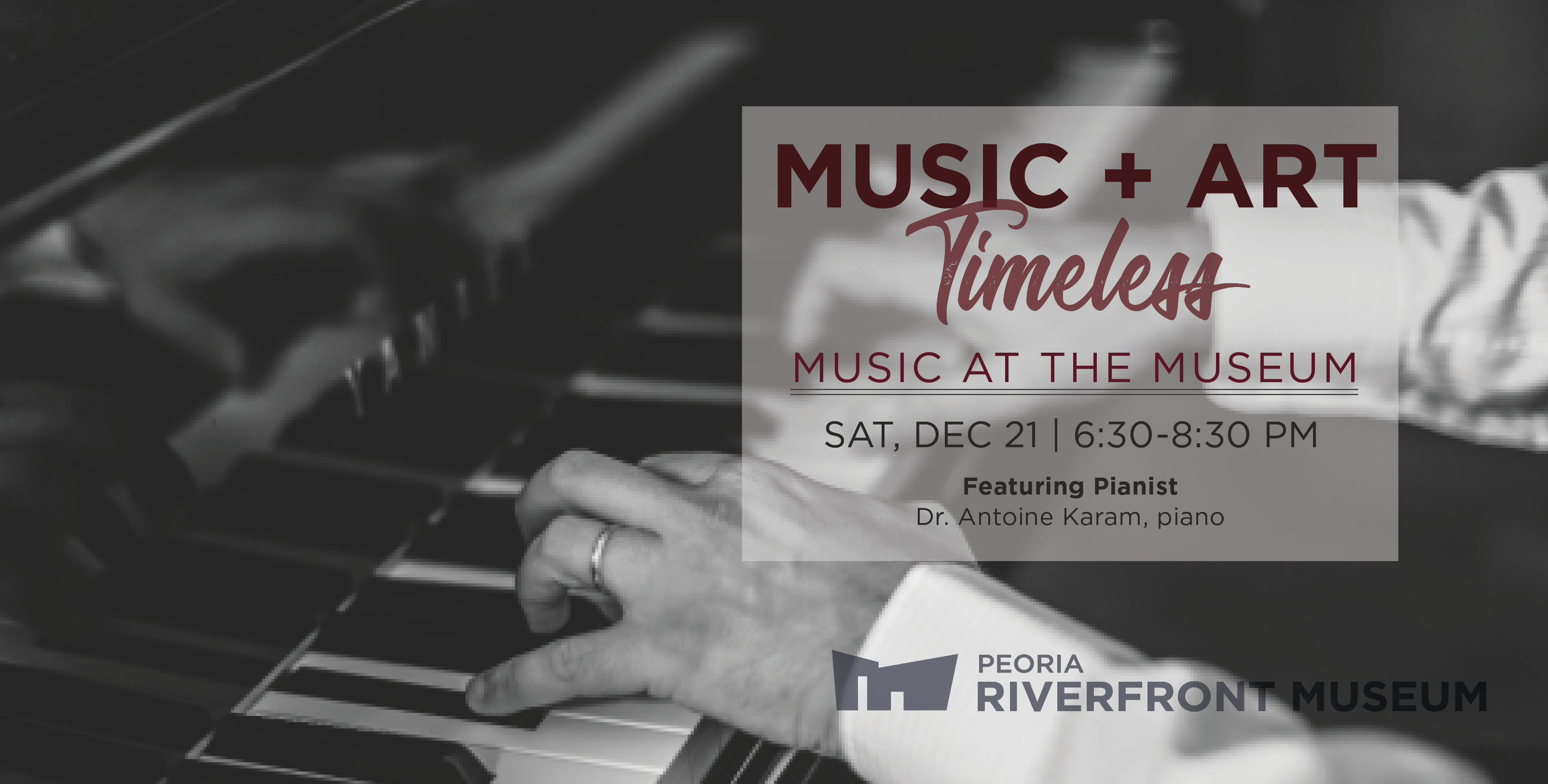 Music at the Museum | Timeless - SOLD OUT!
Featuring pianist, Dr. Antoine Karam
Sat, Dec 21 | 6:30-8:30 pm
Grand Lobby & Galleries
Limited seating available!
6 pm | Doors Open
6:30-7:50 pm | Music Program, galleries [brief 10 minute intermission]
7:50-8:30 pm | Festive Desserts + Holiday Drinks with Dr. Karam, grand lobby
Join us for a truly magical holiday experience tying together the timeless nature of music, art, and innovation with a spectacular concert in Da Vinci: The Genius featuring the Secrets of the Mona Lisa.
Renowned classical pianist and medical doctor, Dr. Antoine Karam is flying from his home in Beirut to play a concert in the galleries of the Peoria Riverfront Museum. He began his career in piano forty years ago as a child prodigy, playing national concerts. Now, Dr. Karam will play one exclusive concert for Peoria, featuring some of the most technically challenging piano compositions ever written by Rachmaninoff, Chopin, Scriabin and Franz Liszt, among others.
$30 Members | $36 Public