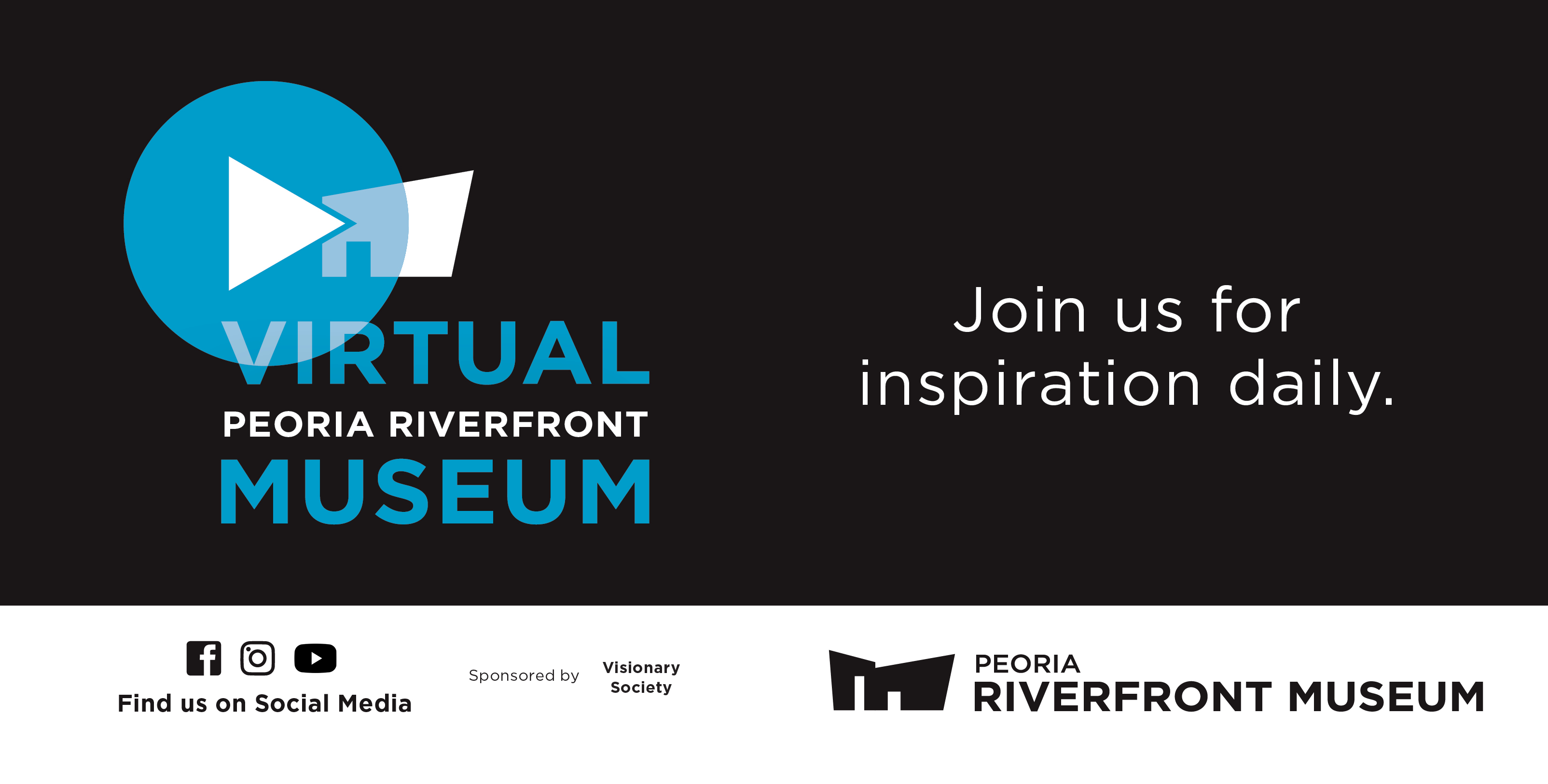 Thank you for your interest in inspirational education and programming online with "Virtual Peoria Riverfront Museum"!
We're bringing you content daily on our social media platforms. Find us on Facebook & Instagram. Watch us on YouTube.
Join us for Family Programming on Facebook!
Science Thursdays at 10 am: "Whiz Bang Science LIVE | Cool Science Demos"
Family Fridays at 10 am: "Hands-on at Home | Fun Art + Science Projects"
Story Time Sundays at 6 pm: "Story Time | Books from the Museum Store"