School Group FAQ's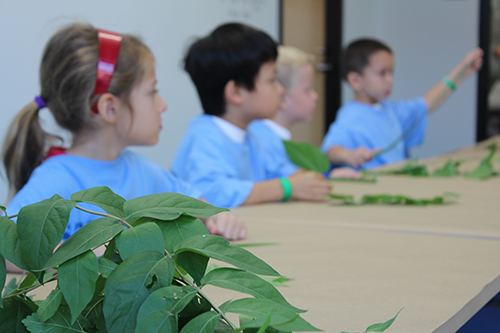 What is your chaperone policy?
Peoria Riverfront Museum suggests one chaperone for every five students.
One chaperone receives free admission for every five students.
Additional chaperones pay the same admission rates as students.
Chaperones and parents arriving separately can park in the museum parking deck free with a museum stamp from the ticket desk, or use public parking surrounding the museum.
Chaperone planning guides are available online.
Can we bring additional chaperones?
Yes, but additional chaperones pay the same admission rates as students.
Do the field trip rates stay the same?
Some large traveling exhibitions require an additional up-charge per student. The Field Trip Coordinator will let you know if a traveling exhibition has an additional charge or not.
Are there pre-visits materials provided?
Yes, they are located in the educator guide you can download from our website.
Can I preview the exhibits prior to my field trip?
Yes, there will be a preview pass available that you can download from our website. When you arrive for your preview, you will need to show your school identification at the front desk.
Can a student use his/her Peoria Riverfront Museum membership toward school visit admission?
School group rates are already discounted and are customized programs. Memberships or other vouchers are not applied to group reservations or programs.
Can a student use the Museums for All program for admission?
School group rates are already discounted and are customized programs. Admission with the Museums for All program is not valid for school group tours.
Can each student pay individually?
Schools must pay in one lump sum in order to receive the group rate. Students choosing to pay individually will be charged at the regular admission price.
What if the weather is bad?
If your school is closed due to weather, any advance payments will either be refunded or credited toward a rescheduled visit. A cancellation fee will not be imposed if a visit is cancelled on account of weather. 
What if my group is running late?
Please call Peoria Riverfront Museum immediately at 309.686.7000. Programs cannot be guaranteed if you arrive after your scheduled start. However, we will make every effort to accommodate the group and restructure your visit.
How does lunchtime work?
Limited space is available at no additional cost for a 30 minute lunch for schools that bring their lunches. Lunch areas must be reserved when you make your field trip reservations. Reservations are made on a first-ask,first-served basis. 
What if parents want to attend?
If parents will be accompanying your group, they should contact the school to be included in your group reservation. As an additional chaperone, they would pay the school group rate.
Where do we store lunches, coats, and backpacks?
There will be large rolling bins provided at the time of your arrival. A museum host will bring the bin to your appropriate lunch area. Please remember to remove lunches from the bus when you are dropped off at the entrance.
What if my students want to go into the store, but we will not have time or our group is too big?
Check out our Discovery Bags option. This is a pre-ordered gift bag that teachers are able to pick up and take with them for the students.
How long can I access my Google Classroom?
You have one week with unlimited access to your chosen Google Classrooms! If you need more time, it is possible to extend your field trip experience.
How do I schedule a LIVE virtual experience?
Schedule a Live virtual experience by filling out the Field Trip Reservation form here. Pick your preferred date and time for a 45-60 minute video call with your museum educator. Be prepared to schedule a 15 minute tech day prior to your LIVE experience.