Event Details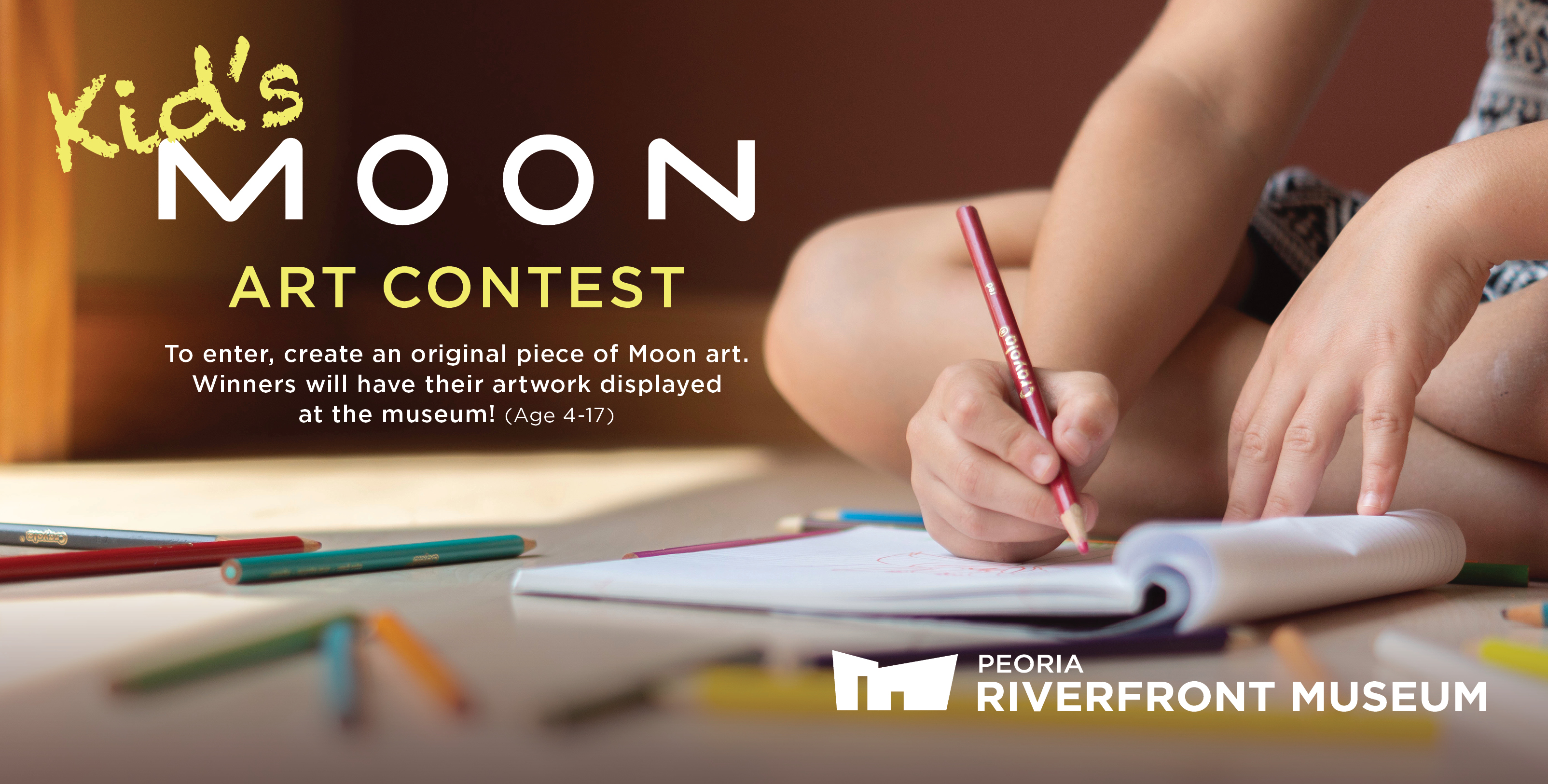 Kid's Moon Art Contest Overview
To enter, create an original piece of Moon art. Only entries that are unframed and on size 8.5''x11'' or smaller paper will be accepted. Mediums accepted include: drawings, paintings, collages, and photographs. One or more members of Peoria Riverfront Museum's curatorial staff will judge all contest entries. Only physical copies of the entries will be accepted. All submissions are due by 5 pm on Friday, September 13, 2019.
Categories
Judging will be done among four categories
• Ages 4-6
• Ages 7-9
• Ages 10-13
• Ages 14-17
Each category will have a first, second, and third prize winner. There will also be a grand champion, regardless of age category (with a total of 13 winners). The grand champion, and all first, second, and third winners will have their artwork displayed at the museum from September 22-November 10 to accompany the museum's fall exhibition, MOON.
For more information click here.