Event Details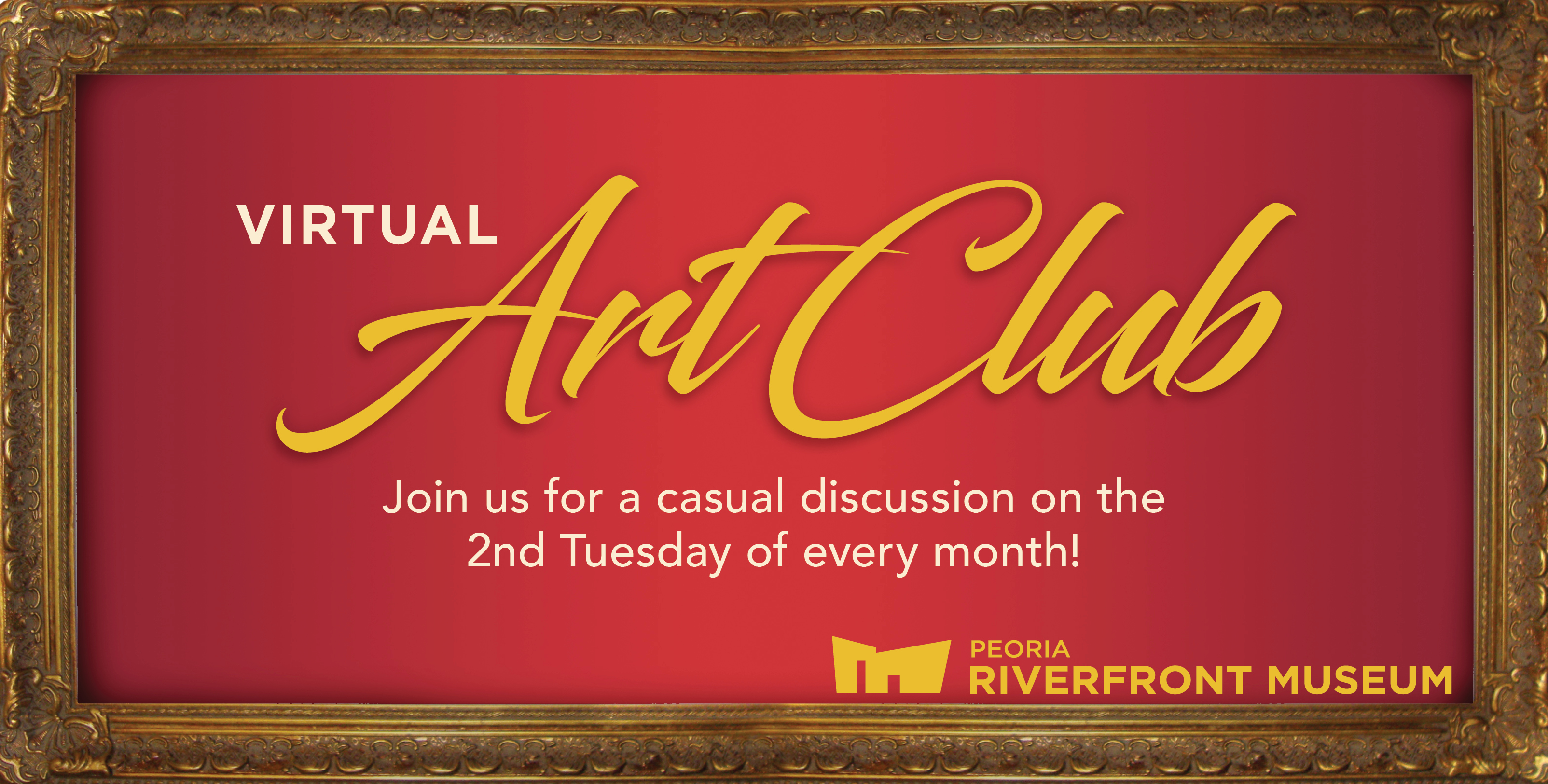 Virtual Art Club via Zoom
Featuring artist, Dana Baldwin
Tue, Dec 8 | 1 pm
Join us for virtual Art Club! Art Club is a monthly meeting of people who love art. Each month we hear about a different artist or topic. We encourage artists to come talk about their own work, a style they love, or another artist they admire. Enjoy a casual discussion with PowerPoint slides. Participants are encouraged, though not required, to ask questions and discuss pieces of art presented.
This month, artist Dana Baldwin will be presenting their own work while you enjoy coffee and treats at your home.
The Zoom link will be available soon for the presentation.
Fiber artist Dana Baldwin was born in the Garden District of New Orleans, Louisiana. Her artistic process began as a child when she observed and studied textile masterpieces while living and traveling in Europe. The daughter of a military doctor father and an artist mother, Baldwin received a B.A. from Bradley University and a master's degree from Case Western Reserve University School of Medicine, then interned at the prestigious Mayo Clinic (Rochester Methodist Hospital) as a clinical dietitian.
As an award-winning fiber artist, Baldwin has been heavily influenced by the colors, textures and patterns of Spain, Portugal and northern Africa. Her work has been exhibited nationally and internationally, with shows at the Art Gallery of Vogue Knitting LIVE (New York City), the Woman Made Gallery (Chicago), the East Gippsland Art Gallery (Victoria, Australia), among other exhibits and venues.
Baldwin's one-of-a-kind fabric and fiber creations have garnered numerous awards. She received the "Viewer's Choice Award" at the Mancuso Mid-Atlantic XX Quilt and Wearable Art Festival in Hampton, Virginia. Judge Cindy Brick called her work, "A real show stopper! Unique. We were impressed by (the) gown's overall impact and use of humble materials for a more sophisticated effect." The Bay School Rustic Art Show awarded one of Baldwin's pieces "Best in Show," with judge Ken Winebrenner saying, "For most outrageous 'rustication' by definition, with grace of form over dubious function, irony over practicality. Rusticity toward art."
Her work has also received honors from the Virginia Fall Fiber Festival and the National ArtPop Billboard Contest, and is currently featured at Methodist College. Ms. Baldwin recently completed an artist's residency at the Prairie Center of the Arts in Peoria. She was also recognized with a special Mayoral Proclamation, both for her impressive artistic achievements and for her contributions to promoting small businesses along Peoria's Main Street corridor, where she ran a studio and popular shop called The Sheared Edge.
If you would like to present at Art Club on your own work, discuss an artist, a style, or an art movement, please email: hplacko@peoriariverfrontmuseum.org
For more info or upcoming dates - click here.