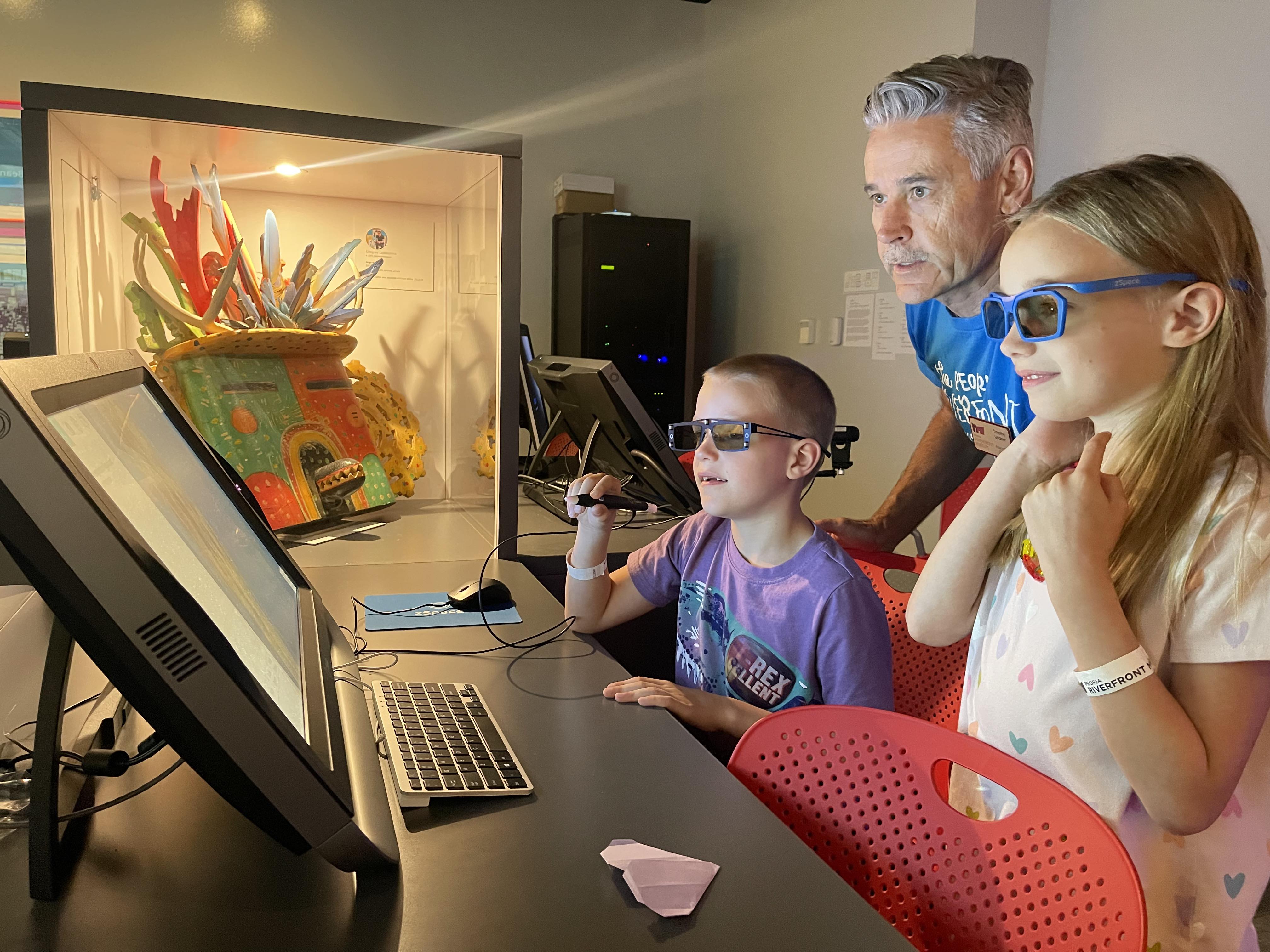 ZSPACE: A 3D STUDIO
Open Saturdays | 12:15 p.m. - 3:45 p.m. 
Explore the magic of ZSpace in Peoria Riverfront Museum's own 3D Studio, located within the HEART exhibition space. 
Come learn and enjoy revolutionary perspectives about the heart and human body through incredible 3D technology. The 3D Studio will be open for all to enjoy on Saturdays from 12:15 p.m. - 3:45 p.m.
Zspace sponsored by: Jodi and Greg Peine.