Event Details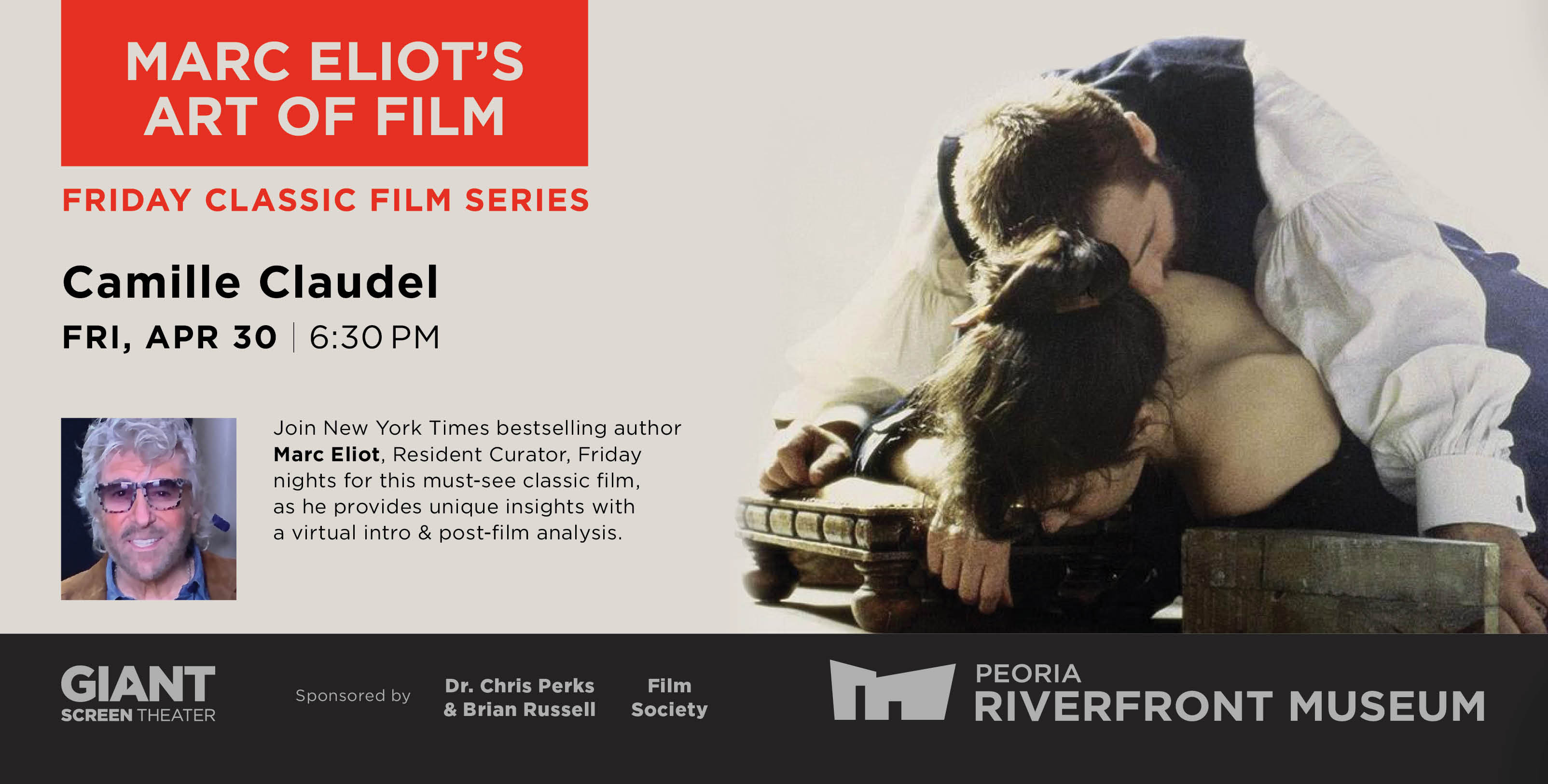 Fri, Apr 30 | 6:30 PM
Tickets | CLICK HERE
Join us for our new weekly film series in the Giant Screen Theater, "Marc Eliot's Art of Film," with The New York Times Best-Selling Author! Peoria Riverfront Museum is pleased to announce the residency of film critic and historian Marc Eliot, who is the author of more than two dozen books on pop culture and biographies on Hollywood icons. Marc has personally selected each of the films in the "Art of Film" series and provides virtual commentary for each film before and after the film's screening at the museum.
CAMILLE CLAUDEL, 1988, Gaumont. French. Director: Bruno Nuytten. With Isabelle Adjani, Gerard Depardieu.
A huge, sprawling, 70mm biography of the woman who fell hopelessly in love with Auguste Rodin, a love that drove her insane. This is the film that made Adjani a star in America (she was already the biggest female star in France, following Brigitte Bardot), and earned her a Best Actress Oscar nomination. The film was also nominated for Best Foreign Language Film by the Academy that year.
- Marc Eliot