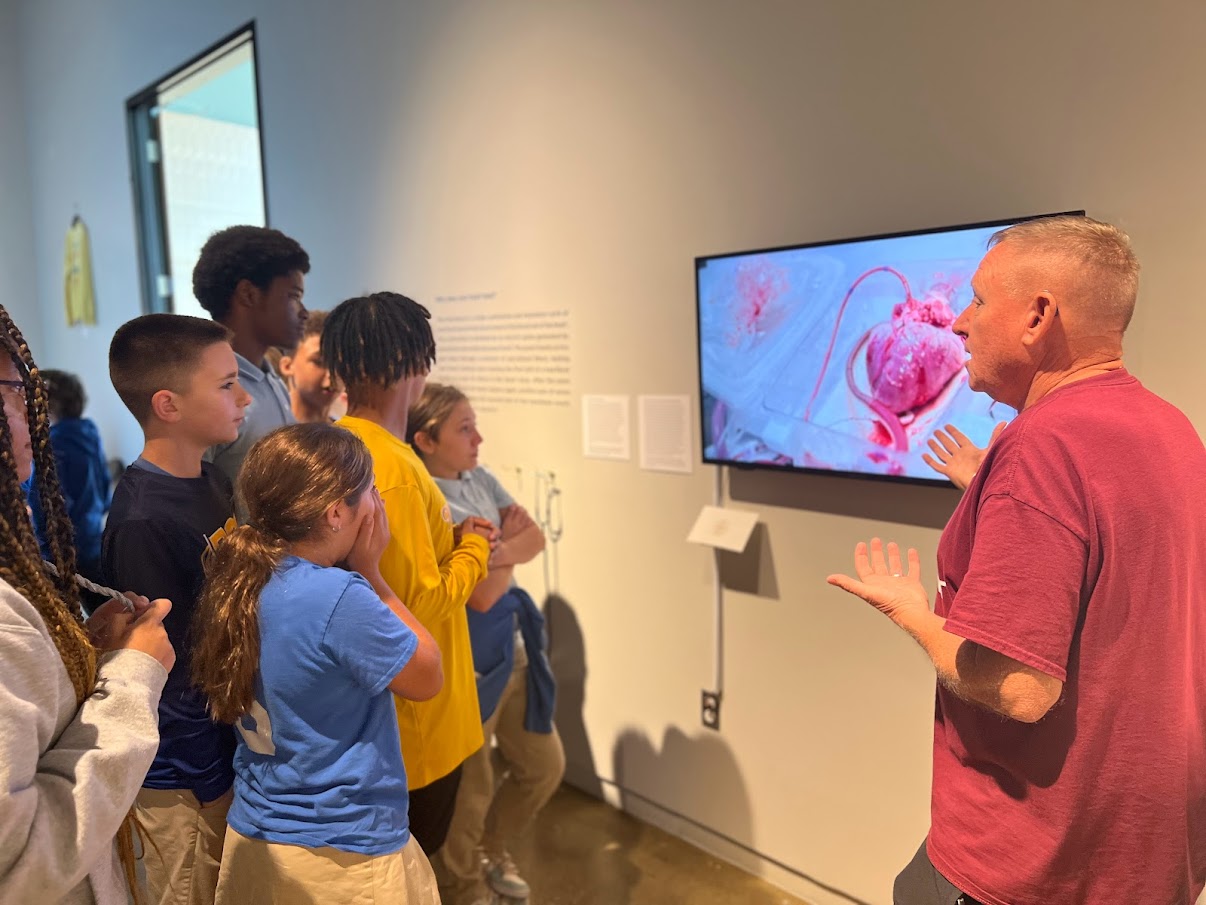 DOCENT-LED TOURS
Saturdays | 1:30 p.m. - 2:30 p.m.
Discover works of art, science, history and achievement as you explore the Peoria Riverfront Museum's diverse exhibitions with a trained museum docent. With tours ranging from BODY WORLDS RX to FOLK: Selections from the American Folk Art Museum , join us for a chance to learn, to be inspired, and to engage with museum exhibitions like never before. 
Docent-led tours depart from the museum lobby at 1:30 p.m. and conclude at 2:30 p.m.
 Space is limited: Reserve your place to guarantee a spot on the tour. Topics vary week to week.
Tour schedule:
September 2, 2023 | BODY WORLDS RX and HEART
Reserve your place HERE

September 9, 2023 | BODY WORLDS RX and HEART
Reserve your place HERE

September 23, 2023 | American Revolutionaries: Art and Disruption
Reserve your place HERE

September 30, 2023 | FOLK: Selections from the American Folk Art Museum and the Center for American Decoys
Reserve your place HERE
To become a docent with the Peoria Riverfront Museum, reach out to museum educator Sadie Helmick.

Learn more about the role of a docent HERE